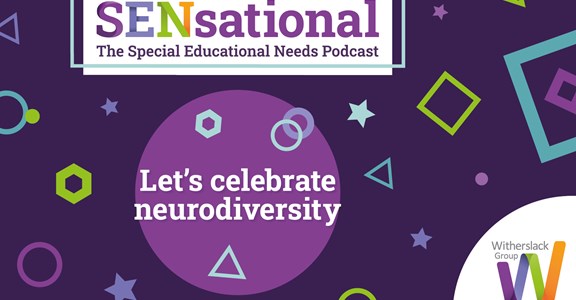 Podcast series
SENsational
Catch up on the latest episode of SENsational for advice and support that you can listen to on the go! Our most recent episode focuses on Supporting neurodiverse children and young people to make friends.
30 April 2022
We have put together an SEN podcast which is all about celebrating neurodiversity, strengthening our children's super powers and empowering parents, carers and professionals with knowledge, advice and support.

Supporting your anxious child 
The likelihood of young people having a mental health problem has increased by 50% in the last three years.
This episode explores anxiety in children, the key signs to look out for, and where to go for help plus strategies parents and carers can put in place to prevent anxiety in children.
We are delighted to welcome back Anne-Marie Harrison from Ideas Afresh Education and Professor Sean Duggan, Clinical Advisor for Witherslack Group and chief executive of the Mental Health Network to the podcast.
Register for email updates on SENsational and get this episode and all previous ones delivered to your inbox.
You can also follow us on Apple Podcasts or Podbean to listen to new episodes as they are released. 
We hope you enjoy listening! 
CLICK HERE TO REGISTER