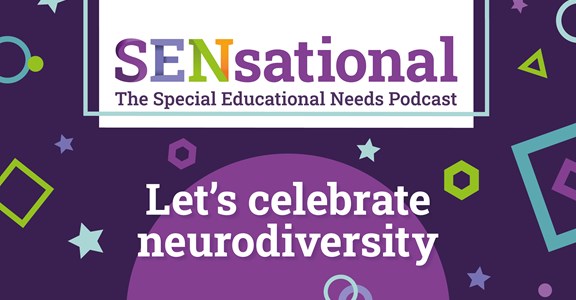 Podcast series
SENsational
Advice and support for parents and carers that you can listen to on the go.
31 October 2021
We have put together a podcast which is all about celebrating neurodiversity, empowering parents and carers, strengthening our children's super powers and acknowledging the heroic efforts of neurodiverse families across the country.

Each month we will bring together parents, carers and expert speakers to discuss topics which are relevant to you. 
In episode 1 of the series we cover -
Practical advice for working positively with your child's school  
On the podcast we are joined by Janine Drew, Senior Local Authority Partnership Manager for Witherslack Group and Mike Hussey, Director of School Services for the ADHD Foundation who offer their personal and professional experiences and advice. 
During the session we cover lots of topics including; developing good relationships, tackling negative feedback, policies, routines, EHCPs and homework, plus much more! 
You can register for this series by clicking the button below and once you're signed up the first episode will be emailed to you. 
CLICK HERE TO REGISTER