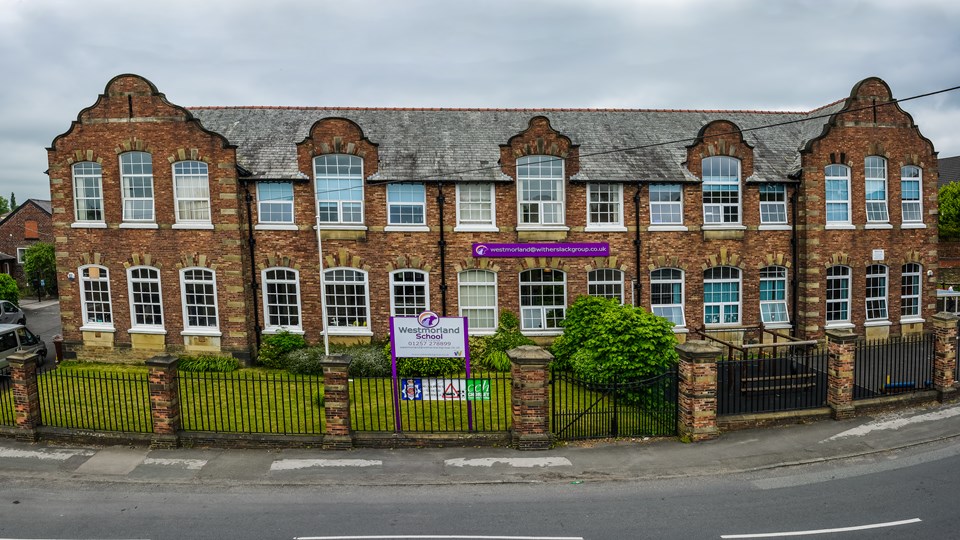 News
Westmorland School Welcomes Hospice Patients
15 March 2020
Mental Health Practitioner, Phil Dowling from Westmorland School shares with us how one therapy session with pupil Luca, lead to the school welcoming children from Brian House Children's Hospice.
I have worked therapeutically with Luca over the last 18 months where we have focused on raising and building his self-esteem and feelings of worth. Our sessions give him the space and time to explore his feelings in the safe setting we have created. Luca is a very keen sportsman and is involved with several teams from swimming, cycling and football; he even takes part in triathlons. Luca also is a very talented creative artist. Luca accesses our new pottery therapeutic provision to access his counselling sessions, where he has made some wonderful clay work, sculpture's and models, and has talked and explored various feelings that have surfaced whilst being creative. In addition to the above, Luca is also a fund raiser for his local children's hospice, Brian House and how he mixes his love of sport to fund raise. He spoke about the children at the hospice being less fortunate than himself, children with life threatening conditions or terminal illnesses. During his therapy sessions, we spoke about how we could involve the children's hospice and incorporate this into his own session; from then our plan started. We invited the hospice to our school to take part in Luca's therapy session and they accepted. Two children were able to join Luca's pottery experience and he was able to show and help them to make something special out of clay for their own parents. A spokeswoman from Brian House Children's Hospice said: "Thank you to Luca and Westmorland school for inviting us to come and allowing our children to experience the therapeutic pottery provision. We had a brilliant time playing with clay and making gifts to surprise parents with. The children will always remember this new experience thanks to Lucas invite." To roundup the experience, Phil commented: "Being a therapist is allowing our children and young people to grow through new positive experiences and this experience that Luca was involved in, just shows how far he has developed, both in confidence, self-esteem and his empathy towards other people. I'm sure he will have this memory for a very long time. Luca is not only a credit to the school but also to himself for believing he could help and doing it so naturally."
Well done Luca from everyone at Witherslack Group!