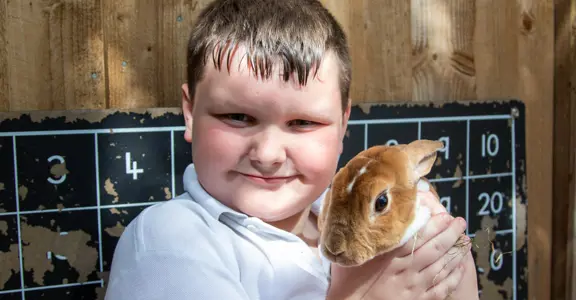 Hall Cliffe Primary School
Our school offer
Our aim is to provide pupils with a range of opportunities so that they can reach their full potential.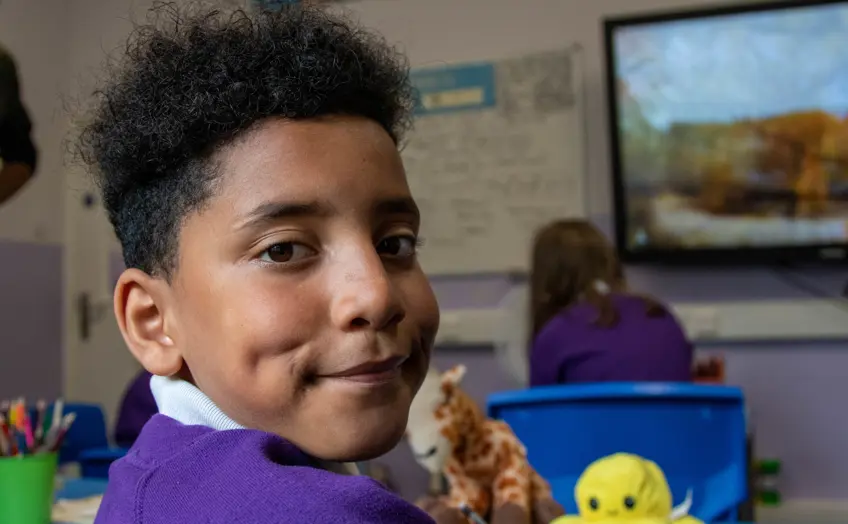 Key stages & education
Our aim is to foster an excitement and a real love of learning in all of our children. To help them engage effectively and thrive in their learning environment we endeavour to provide a curriculum that is individualised.

In the core subjects, Maths, English and Science, children are taught according to their ability so that they are able to make rapid and sustained progress.

Pupils in Key Stages 1 and 2 attend Hall Cliffe Primary School and follow the national curriculum.
Find out what makes our school unique
We provide unique learning opportunities for our pupils to help them engage with learning so that they can develop skills and grow in confidence to become proud members of our school community.
At Hall Cliffe Primary School we aim to establish and develop solid foundations for lifelong learning. Through high quality teaching and support with our integrated therapeutic approach, we offer personalised learning experiences to help our pupils reach their full potential. When it is time for pupils to move on, we aim to have made a positive difference so that they:
Have the skills to form and maintain positive relationships
Are in good mental health and able to manage their feelings and emotions
Have a lifelong love of learning
Are able to make a meaningful contribution in a multicultural modern United Kingdom
Understand risks and how to protect themselves in an ever changing world
Are independent
Have high levels of basic skills
Are resilient and able to overcome the challenges of life
Our aim is to make the curriculum accessible for our pupils so that they can re-engage in learning and exceed expectations. We provide our pupils with a personalised curriculum so that their interests are taken into consideration and they are given opportunities to participate in activities that they are interested in.
These include:
Lego Therapy
Cooking
Gardening
Animal care with our resident rabbits
Outdoor play activities
We also aim to develop social skills so that our pupils can confidently contribute to the wider community and an element of how we do this is by developing their life skills.
All of our pupils take part in our bespoke life skills lessons where they have a task titled '100 things to do before leaving Hall Cliffe Primary'. As they tackle each challenge they develop skills and grow in confidence. An example of a task is visiting their local supermarket, but with a twist as the pupils are given a budget of £5 to plan a family meal. The skills they develop before, during and after the visit include:
Budgeting
Communicating
Planning recipes
Cooking
Using self-serve tills
As a school, we actively promote well-being and mental health so that our pupils can confidently articulate how they feel and we can provide the right support to help them overcome barriers to learning and their personal development.
Our weekly 'Well-being Wednesday' allows our pupils to take part in a range of activities aimed at making them feel good about themselves. These include rugby, football, circuit training, hair & beauty and massage.
To promote exercise, pupils also take part in morning fitness routines to kick start their school day, which also provides them with the chance to work as a team to achieve goals. The sessions have had a positive impact during the day as pupils are more engaged in learning, have more physical and mental energy and develop a strong self-discipline.
Parents and carers of pupils are given the opportunity to take part in regular morning training sessions led by therapists and teachers so that they can receive practical advice and guidance, as well as supporting one another by sharing their own experiences and strategies.
The scheduled meetings cover a range of topics such as social communication skills, self-regulation strategies, and supporting a child with their learning.
Futures
Whether our children or young people want to be an astronaut or an artist or anything in between, we are completely committed to helping them realise futures that are out of this world.

Developed in complete collaboration with schools, employers and young people, Futures is all about delivering unlimited aspiration and endless opportunity for every child.

Trust us when we say, your child's future truly matters to us too.
Explore our dedicated Futures wesite here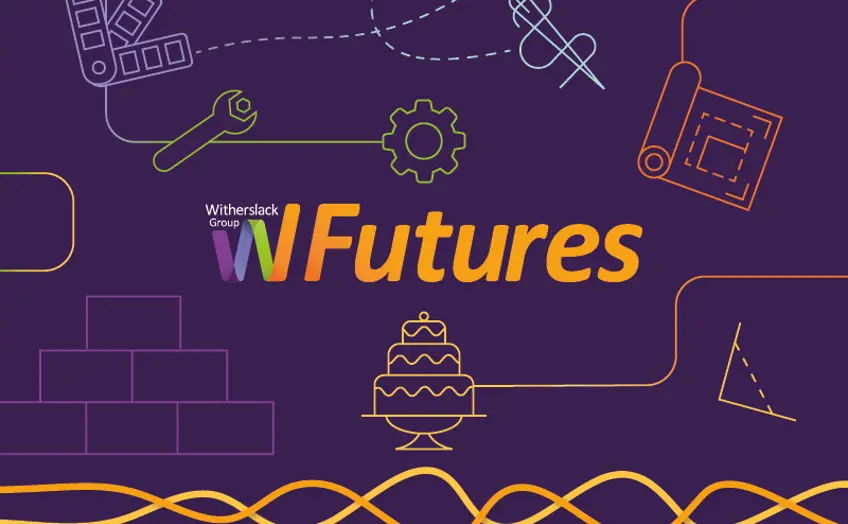 Our Therapeutic Support
We provide young people with unrivalled levels of therapeutic support, both in terms of the expertise and experience of our in-school staff and the wide range of therapies offered. 
Our therapeutic approach includes: 
As required, young people have the support of our Psychiatrists, Psychologists, Therapists, Speech and Language Therapists and Occupational Therapists.
Our commitment to delivering outstanding therapeutic support to all young people is based on attachment principles. We believe that unless a young person is able to feel emotionally secure they are less likely to fulfil their personal, social and educational potential.
Our unique approach to supporting young people allows us to achieve uniquely outstanding outcomes, which in turn enable our young people to go on to realise a future filled with aspiration and achievement.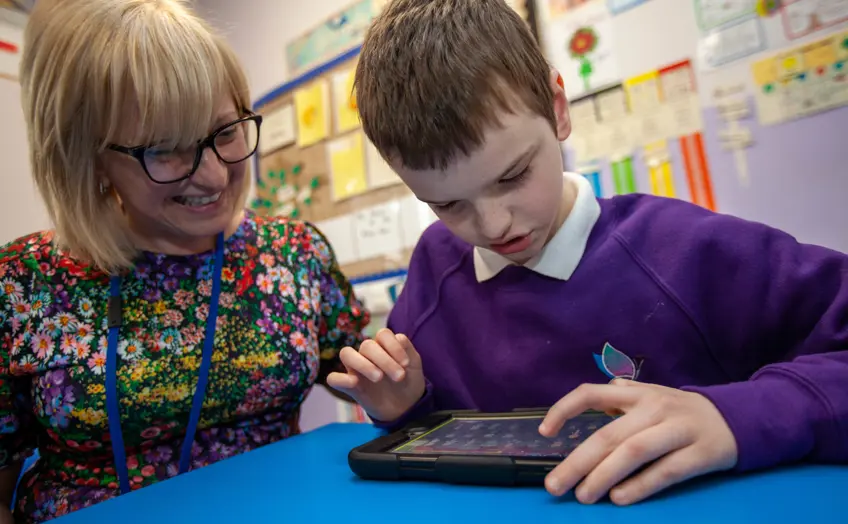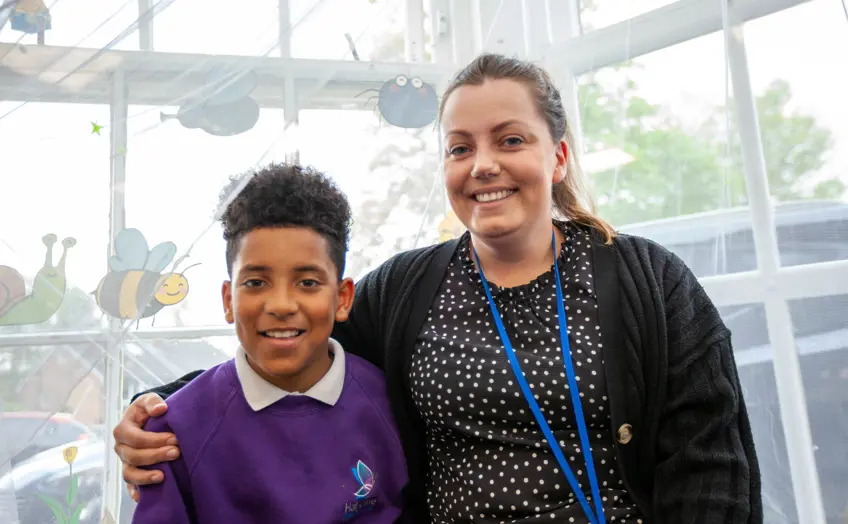 Our commitment to therapeutic support
We have an extensive Clinical Team, who are able to offer our young people within our school a truly personalised and comprehensive package of therapeutic support.
We will ensure that every young person develops resilience and releases their potential by providing the appropriate clinical support for their social, emotional and mental health needs.
We will support a young person to develop their competencies and abilities to help them become a capable young adult.
We will completely integrate the delivery of therapeutic support.
We will operate a direct delivery model of therapy offering universal services targeted to the needs of individual children and young people.
Staffing and pastoral care
Our staff have a wealth of experience and qualifications in teaching and caring for pupils with Special Educational Needs. They have also received training from Witherslack Group's Clinical Team, which includes clinical psychologists, speech and language therapists, occupational therapists and therapists.
Teachers and teaching assistants are extremely well equipped in providing appropriate support to meet the needs of our pupils and establish a positive and engaging learning environment. The education staff consists of a stable and experienced team and the professional development of teachers and teaching assistants is supported through regular internal and external training. This ensures extremely effective teaching practices are in place and lesson activities are well-planned to support learning.
The Pastoral Care Team develop excellent links with parents, carers and families, as well as professionals involved with a pupil. They also provide additional support, when required, to help pupils engage in classes.
We are dedicated to the development of the young person, focusing on areas such as independence, self-esteem, resilience, making safe choices and communication.
All this support allows each child, whatever their needs, the opportunity to engage and enjoy their education.
The Pastoral Care Team ensures that all pupils' well-being is constantly reviewed and developed, and that strong links are made between school and home.
Make an enquiry
Whether you are interested in your child attending our school or just want to know more information about our offer, contact our team.

Contact us