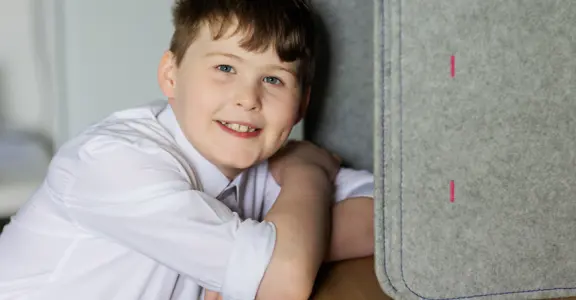 Sandwell Learning Centre
Our learning centre offer
Our aim is to provide pupils with a range of opportunities so that they can reach their full potential.
Key Stages & education
Pupils in Key Stages 2, 3, 4 and 5 attend Sandwell Learning Centre.

We deliver a '24 hour curriculum' which is structured around developing pupils through building confidence, self-esteem and trust within a supportive learning environment. This specialised curriculum gives pupils access to a range of academic, vocational, therapeutic and leisure activities, and so enabling them to become more confident and successful learners.

Pupils are encouraged to pursue new interests. For example, scuba diving through an accredited qualification is sourced so that the culture of achievement is honoured and rich experiences offered.
Find out what makes our learning centre unique
We provide unique learning opportunities for our pupils to help them engage with learning so that they can develop skills and grow in confidence to become proud members of our learning centre community.
Our curriculum is based on a visual pathway and an analogy of a car race; the pupil is the driver, supported by the staff team who drive futures in the right direction. 
This analogy runs through all aspects of our learning environment, reward scheme and sessions, including 'Pit-Stop' and 'Off the Grid.'
Pit-Stop is a daily, timetabled session. Pupils access an individual intervention programme that can focus on development areas, including positive behaviour, therapy, literacy, numeracy, and social/life skills.  The school day ends with a 'de-brief' session, where pupils are given the opportunity to talk through their day, discuss topics affecting them to help reduce anxieties, and give pupils the chance to ask questions and feel safe. In return, this aids staff in planning sessions and sharing conversations with colleagues to further support each young person along their journey of exploration and growth.
To kick start mornings positively, pupils and staff come together to participate in 'Off the Grid' sessions, where they explore a kaleidoscope of activities in the first 15 minutes of their day. The activities vary from physical exercise to reflexology, math's games to mental well-being exercises. Incorporated in the sessions are British values through learning about Spiritual, Moral, Social and Cultural (SMSC) development.
We encourage and promote our pupils to have high aspirations. We do this by empowering them with knowledge and skills so that they can look to the future with increased confidence and build futures full of promise and opportunities.
We are committed to ensuring we provide our pupils with the highest levels of careers guidance, advice and information. Our Careers, Information, Advice & Guidance (CEIAG) programme ensures that every pupil is given the support they need to step confidently into their chosen career path when the times comes to move on.
CEIAG is embedded into our curriculum, and our science, technology, engineering, and mathematics (STEM) opportunities are measured against the eight standards of the Gatsby Benchmark. In lessons, teachers promote job roles that link to their subject, and pupils discuss career opportunities and what qualifications they would need to progress into that career, whether this be through apprenticeships, college or university.
Pupils also study the ASDAN qualification allowing them to develop the skills needed to progress on to their next steps in learning. Through independent careers advice, they make informed choices about the options available to them.
As part of our 'career, life and living skills' programme, we offer pupils the opportunity to enjoy our vast outdoor space and take part in bush craft.   We provide our pupils with the chance to explore the local area in a safe and supported way so that they gain an appreciation of the outdoors and recognise the range of opportunities that it offers. The opportunity to broaden their horizons are presented in a variety of trips.
Bushcraft aims to help shape pupils' resilience, confidence, and self-esteem through hands-on learning experiences. Bushcraft has been a real benefit to pupils as they are given opportunities to further improve social skills, problem solving abilities and team working. The development of these skills and qualities has cascaded into other areas of pupils' school life and their personal life, allowing them to grow, flourish, and thrive.
Music lessons with Oxfordshire Music Service enable pupils to access one-to-one lessons with specialist instrumental teachers who are experienced performers with advanced qualifications in music, alongside their skills, passion and knowledge to take pupil's musical development forward with success.
There are opportunities to participate in group guitar lessons that can help develop self-esteem, improve peer-peer communication, and develop and improve social skills. One-to-one lessons have proven to build confidence too and self-esteem, while giving pupils the opportunity to interact with adult professionals.
Futures
Whether our children or young people want to be an astronaut or an artist or anything in between, we are completely committed to helping them realise futures that are out of this world.

Developed in complete collaboration with schools, employers and young people, Futures is all about delivering unlimited aspiration and endless opportunity for every child.

Trust us when we say, your child's future truly matters to us too.
Explore our dedicated Futures wesite here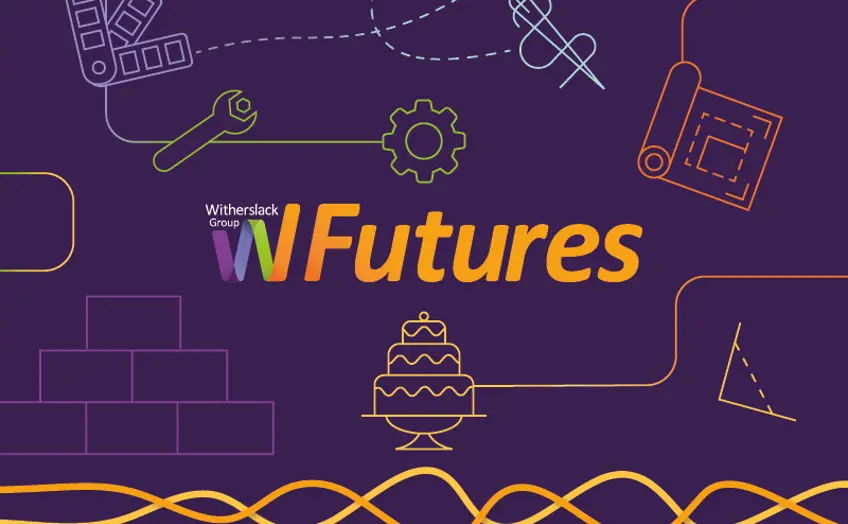 Staffing and pastoral Care
Our staff have a wealth of experience and qualifications in teaching and caring for pupils with Special Educational Needs. They have also received training from Witherslack Group's Clinical Team, which includes clinical psychologists, speech and language therapists, occupational therapists and therapists.
Our staff have a wealth of experience and qualifications in teaching and caring for pupils with Special Educational Needs. They have also received training from Witherslack Group's Clinical Team, which includes clinical psychologists, speech and language therapists, occupational therapists and therapists.
Teachers and teaching assistants are extremely well equipped in providing appropriate support to meet the needs of our pupils and establish a positive and engaging learning environment. The education staff consists of a stable and experienced team and the professional development of teachers and teaching assistants is supported through regular internal and external training. This ensures extremely effective teaching practices are in place and lesson activities are well-planned to support learning.
The Pastoral Care Team develop excellent links with parents, carers and families, as well as professionals involved with a pupil. They also provide additional support, when required, to help pupils engage in classes.
All this support allows each child, whatever their needs, the opportunity to engage and enjoy their education.
The Pastoral Care Team ensure that all pupils' well-being is constantly reviewed and developed, and that strong links are made between school and home.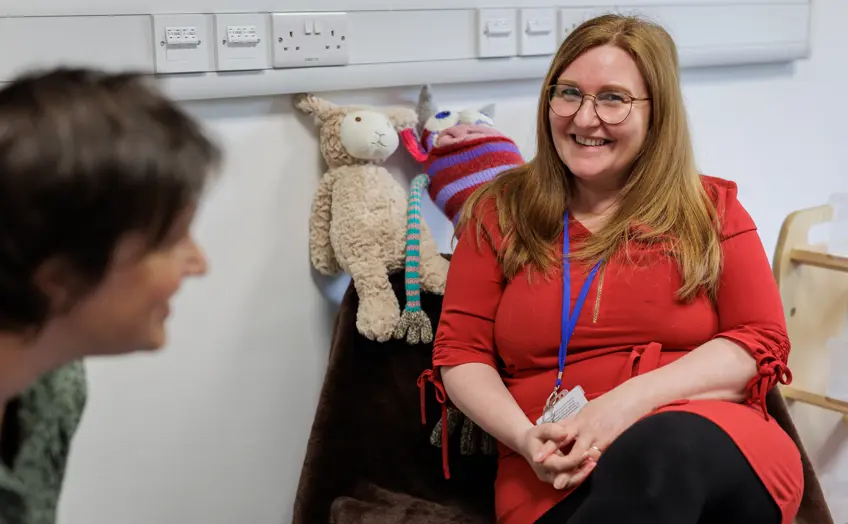 Make an enquiry
If you want to explore how we can help a child or young person in your care, contact our referrals team.
Contact us