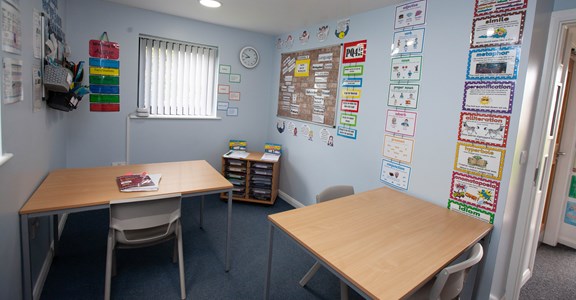 Elmbank Learning Centre
Parents and Carers
We want to support you and your family during your child's time with us by keeping in close and regular contact throughout the school year.
Events and support for parents
As a parent or carer at our school we are able to offer you access to a wide range of advice and support. From events to podcasts and everything else inbetween we are constantly adding to the resources on offer.
Click here to discover them all
Leaders make sure that they have detailed knowledge of the pupils when they start school. This information is used very well to plan for pupils' individual needs. The Witherslack clinical team, consisting of a mental health practitioner, speech and
language therapist and an occupational therapist, support the staff and pupils well.



Elmbank Learning Centre
Pupils have access to a wide range of enrichment activities. These are often based on pupils' interests and include horse riding, scuba diving, orienteering, rock climbing and
bouldering. Such opportunities promote pupils' self-confidence and develop their understanding of how to interact in different situations. Leaders plan to continue to provide these activities in key stage 5.

Elmbank Learning Center
Leaders have an insightful understanding of the complex needs of the pupils. They say that the development of self-esteem, self-confidence and resilience is key to pupils' success in life. The personal, social, health and economics education (PSHE) curriculum is based on materials from an external organisation. It covers a wide range of themes to nurture these characteristics.


Elmbank Learning Centre
Pupils show their initiative through planning events such as 'dress-down day' for Children in Need and taking part in the Macmillan coffee morning. One pupil has raised £200 for retired police dogs by walking up Scafell Pike.






Elmbank Learning Centre
Policies and Procedures
We have an extensive list of policies and procedures in place at our school to ensure your child is given the best possible experience with us, some of which are listed below. For paper versions of the policy, please contact the school office.
Parent Feedback
We always encourage feedback from parents and carers, either via direct communication with us or at annual reviews. You can also share your thoughts through Parent View by clicking the button below.
Give Ofsted your view
Staying Safe Online and Safeguarding Resource Hub
It's never been more important to help keep your children safe online.
The Government has suggested that the Parent Info website is the best place to gain advice and support regarding this issue.
Click here to visit Parent Info