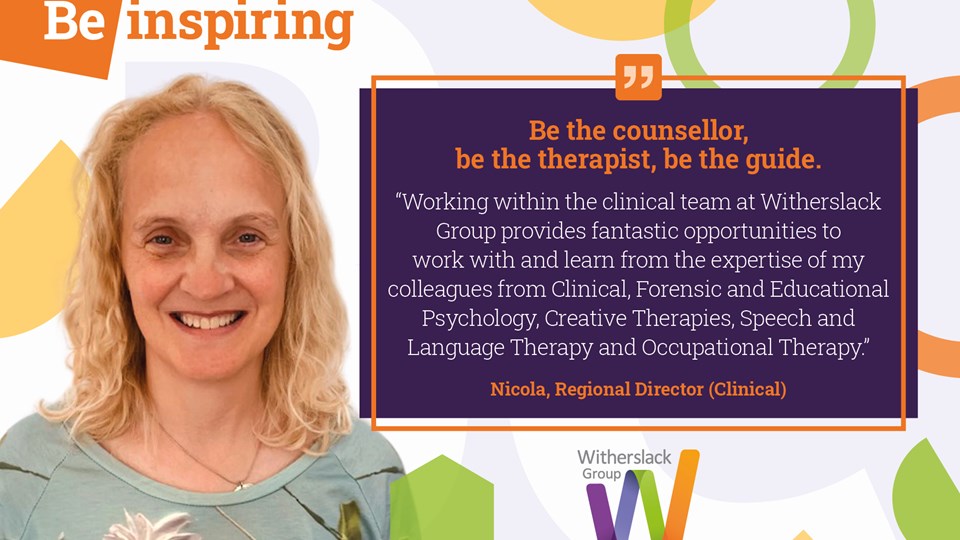 News
Team Spotlight: What it's like to work in our Clinical Team
24 June 2021
What it's like to work in our Clinical Team
Our latest team spotlight blog is written by Nicola, Regional Director (Clinical), who started her career journey with Witherslack Group as a Principal Psychologist, she now looks after Clinical Services in the Yorkshire region.
Working within the clinical team at Witherslack Group has provided me with fantastic opportunities to develop and learn from the expertise of my colleagues from Clinical, Forensic and Educational Psychology, Creative Therapies, Speech and Language Therapy and Occupational Therapy. Having come from a mainstream Educational Psychology background I have always considered myself to be a bit of a GP of the clinical world, knowing a little bit about communication, sensory needs, mental health and the psychology of learning. However, sharing our combined knowledge, in the interests of the young people we live and learn with, gives us all the opportunity to deepen and extend our multi-disciplinary knowledge as part of our everyday work as well as having access to some great formal and informal CPD opportunities.
In the last year, the clinical team has further transformed in response to the growth of the Group and our drive towards embedding a trauma-informed culture in all our homes and schools. Having originally been employed as the Principal Psychologist for the Group I now work as the Regional Director for the Clinical Services in Yorkshire, one of five newly created posts that have embedded our multi-disciplinary teams within local regions. This has also allowed opportunities for career progression within the teams as each area is supported by a number of seniors from each discipline who provide supervision and guidance for the practitioners in their local area.
For the past six months, the teams have been involved in rolling out core therapeutic practice and neurodiversity training to all children's home staff. This training will now also be rolled out in our educational settings. This aims to ensure all our staff feel confident in responding to the therapeutic needs of the children and young people we live and learn with, working alongside the multi-disciplinary clinical teams as partners within the therapeutic process and environment. Staff wellbeing is also a key element of this training, with one session devoted to staff's own self-care.
I am often asked by applicants for jobs what a typical working day looks like here at Witherslack Group. Inevitably the answer is that no two days are ever the same and that you will never be bored! Whilst some days may involve structured, planned interventions and activities, other days will require you to think on your feet and to adjust your plans to support our staff teams and to meet the needs of the children and young people. We work within a three wave model of intervention. Wave 1 interventions are focused on developing clinically informed and supported specialist living and learning environments through the whole school and whole class initiatives and interventions; staff training and our Internal Team Around the Child meetings. Wave 2 involves targeted clinically-led therapeutic interventions such as small group work; targeted clinically developed programmes; engagement with parents and the monthly child-focused reflective practice meetings held within our children's homes. Wave 3 work is focused on direct clinical engagement including detailed clinical assessments; and 1-1 therapeutic work where it is required.
Working within Clinical Services at WG undoubtedly has its challenges. We work with young people whose life experiences and Special Educational Needs have led to them showing some distressed behaviours at times. However, a key joy of the work is in helping staff to understand why these behaviours occur. With that understanding and the strategies the clinical team provide, we can support our children and young people to progress through the three stages of the WG Therapeutic Focus Model from a need to safety and containment, through a focus on the development of relationships and connection to the ability to focus on learning and making the most of new experiences. The ultimate aim is always to support young people to reach their full potential and to live independent, happy lives. If that's not worth coming to work for, nothing is!
If you're thinking about working for Witherslack Group, check out the teams pages on our career website, which gives an insight into what it's like to work in different roles across our Group.
Blog by Nicola, Regional Director (Clinical)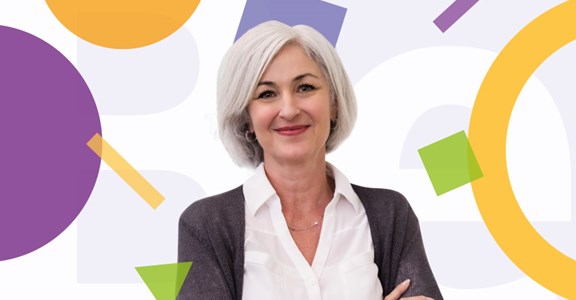 Join our Talent Community
Get access to exclusive content, speak to staff and get the latest jobs straight to your inbox.
Click here to join