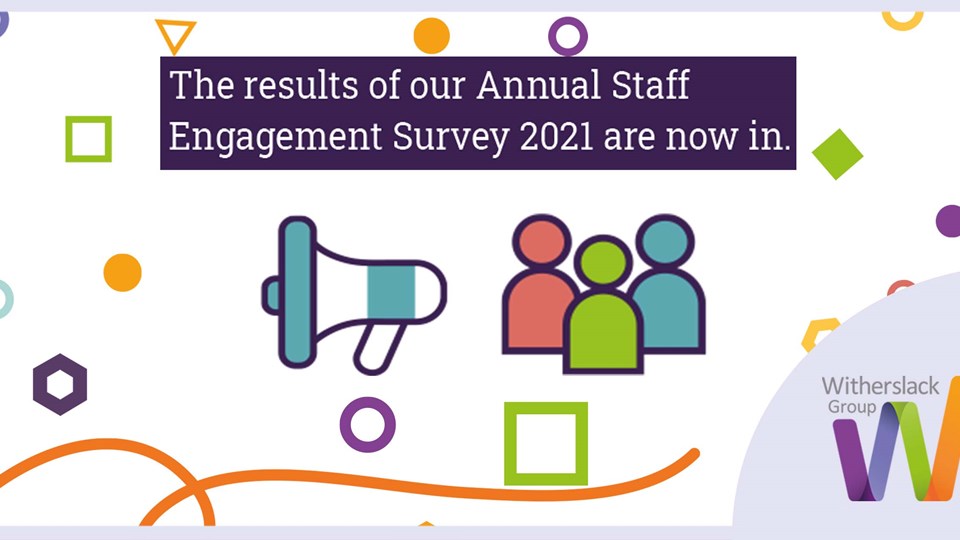 News
2021 Staff Engagement Survey results revealed
01 July 2021
Having happy and engaged employees makes for happy and inspiring environments for our young people. That's why we encourage feedback from every member of our staff to help us to build a better Group for everyone. One way we do this is through our engagement surveys.
In March, staff were invited to take part in our annual Engagement Survey. The survey focused on motivation, wellbeing, management and leadership, communication, systems and processes, and engagement.
At the time of the survey, we employed 1800 members of staff, across 32 children's homes, 25 schools and learning centres, our Clinical Services Team and Head Office. We were delighted that almost 90% of people took the time to complete the survey.
The areas we have seen increases in scores are largely driven by improvements in how fairly people feel they are treated, how clear people are on what is expected of them, and how likely people are to recommend Witherslack Group to a friend or relative.
The key highlights of the report noted: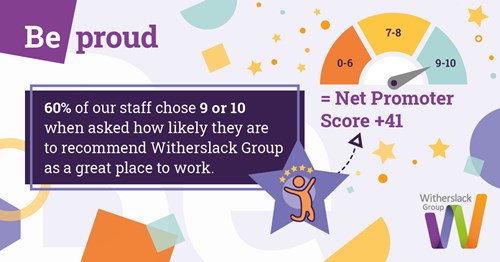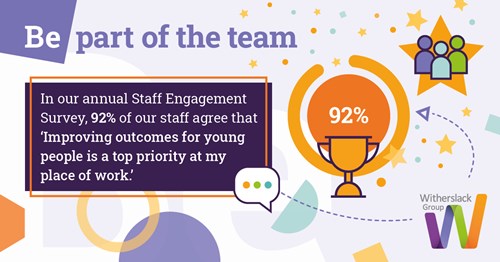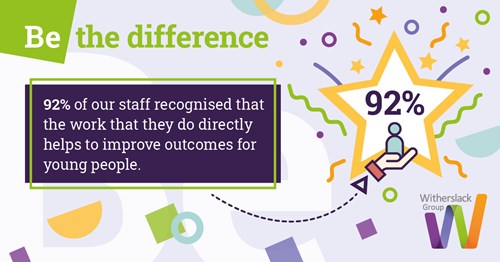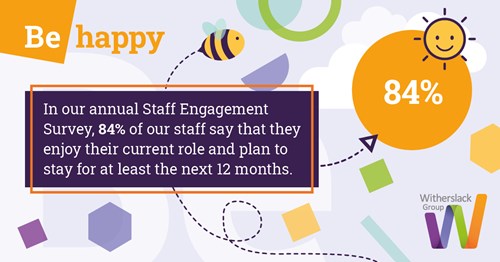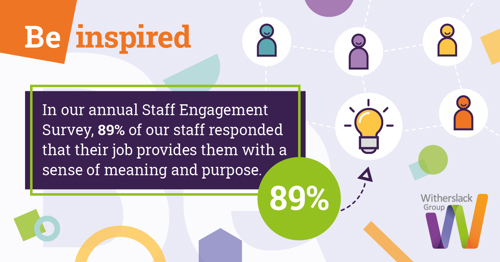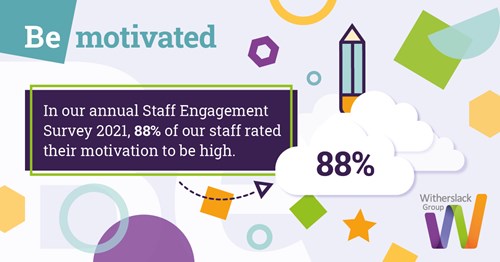 The results reinforce our collective effort in improving the lives of children and young people in our care. Furthermore, it offers an even greater insight into the commitment and effort of our teams who truly go above and beyond on a daily basis.
Phil Jones, CEO of Witherslack Group commented:
"We had an excellent completion rate with 18 establishments achieving full 100%. The rate of completion overall is higher than any other year. The highest scoring survey questions yet again confirmed that improving outcomes for young people is front and centre of everything we do.  It's great to see that staff enjoy their role and plan to stay with us well into the future. Furthermore the number of people recommending Witherslack Group as a great place to work achieved its highest ever score."
He concluded by saying:
"I take great pride in this year's results as they show that there have been strong improvements across a wide range of areas that enable people to enjoy and thrive at work.   We strive to be the best employer we can possibly be."
Be part of our team and join us. Explore our career opportunities here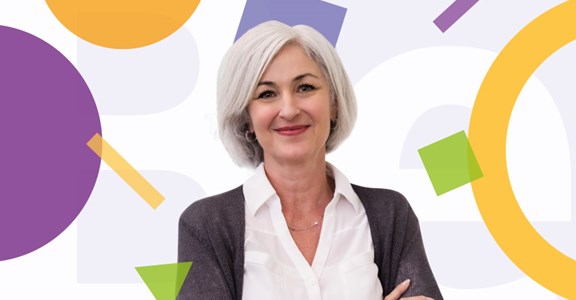 Join our Talent Community
Get access to exclusive content, speak to staff and get the latest jobs straight to your inbox.
Click here to join