News
Marching in March for veterans
24 February 2023
Over the years, children, young people and staff from The Grange Integrated Therapeutic Provision have been involved in a variety of fundraising activities, helping create awareness and support for charities.
Last year, they supported The Great Tommy Sleep Out, a fundraising event for the Royal British Legion, designed to help over 6000 veterans that are experiencing homelessness throughout the UK.  As part of the challenge, they slept outside for one night or more, under the stars, some opting for a tent while others wild camped, braving the cold and occasional rain shower. During the course of the challenge, they worked together as a team, building shelters, creating campfires and cooking food.
This year brings a new challenge, as the young people are going the extra mile back into the wilderness as they intend to complete The Great Tommy Sleep Out and finish with a ten-mile march back to The Grange in support of Combat Stress's March in March. This is the UK's leading charity for veterans' mental health, which helps deal with issues such as trauma, anxiety, depression and post-traumatic stress disorder.  
As part of this fundraising event, they aim to raise a minimum of £250 and have already started to collect sponsorship, prepare equipment and create posters. They are all excited about this new challenge and are looking forward to the experience and the memories they will create along the way.
If you would like to support these young warriors with their upcoming challenge and offer them some words of encouragement, please click here.  
Good luck team!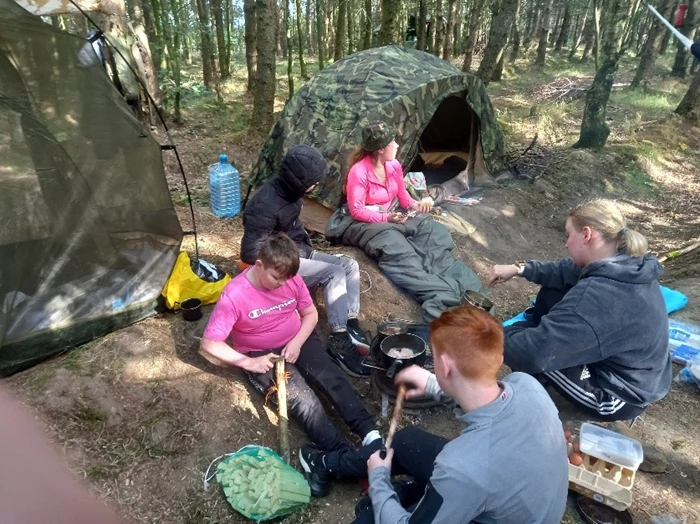 The Great Tommy Sleep Out