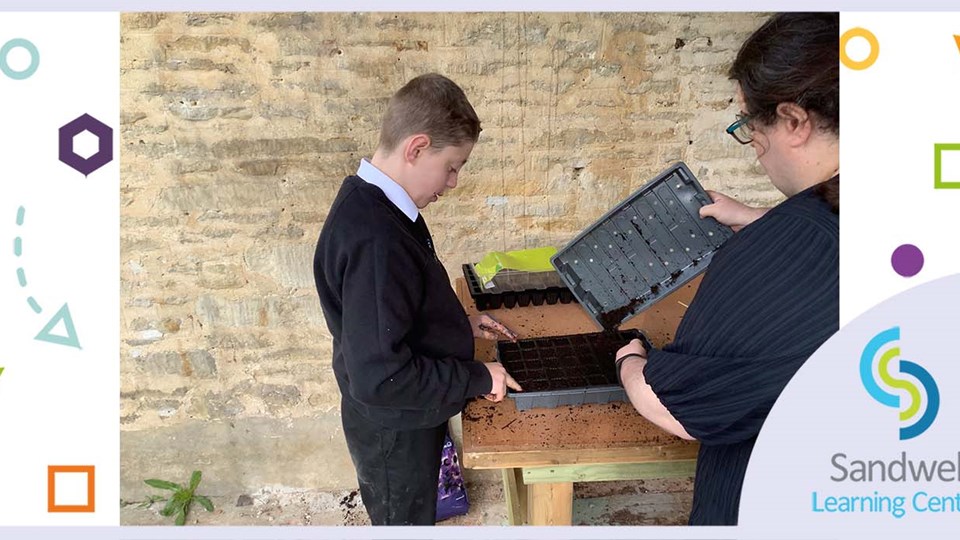 News
Sowing seeds at Sandwell
05 May 2022
Budding gardeners from Sandwell Learning Centre recently rolled up their sleeves to enjoy a sunny afternoon sowing seeds to plant tomatoes, cucumber, lettuce and strawberries.
This forms part of a long-term project, where pupils will be able to develop gardening skills, and practice team working while monitoring progress and analysing growth; once ready, the produce will be carefully moved to the learning centre's vegetable plot.
Teacher, Paul Scott commented:
"A big thank you to Grounds Staff, Mick Potter who recently installed a fantastic outdoor 'project work bench', which is perfect for pupils to sowing their little seedlings."

A great example of how teamwork really is the dream work!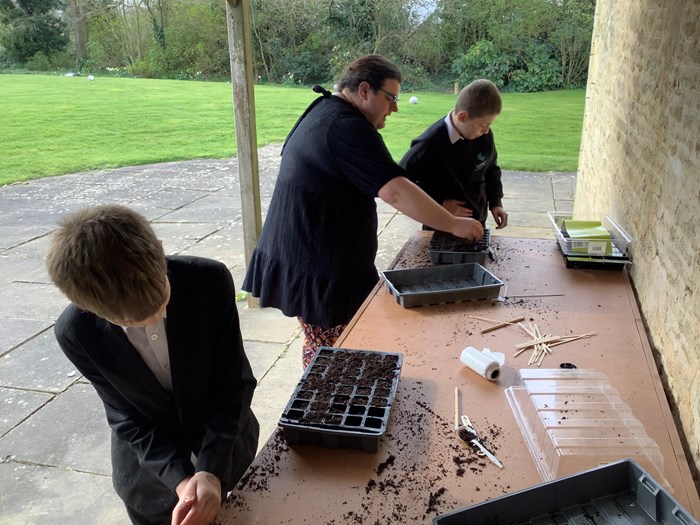 Pupils and staff sow seeds