News
Army visit inspires future career
08 July 2021
One young person from Sandwell Learning Centre has aspirations to join the army. At every opportunity, he is happy to talk about the different roles and prospects available – he is well-versed in the subject!
Equipped with this knowledge, Teacher, Paul Scott arranged a visit for Lance Corporal Thomas to visit Sandwell and talk to the young person about joining the army when he leaves, and took the time to answer his questions too. Thomas also kindly brought some leaflets with him, leaving the aspiring officer to brush up on his knowledge.
He certainly looks the part!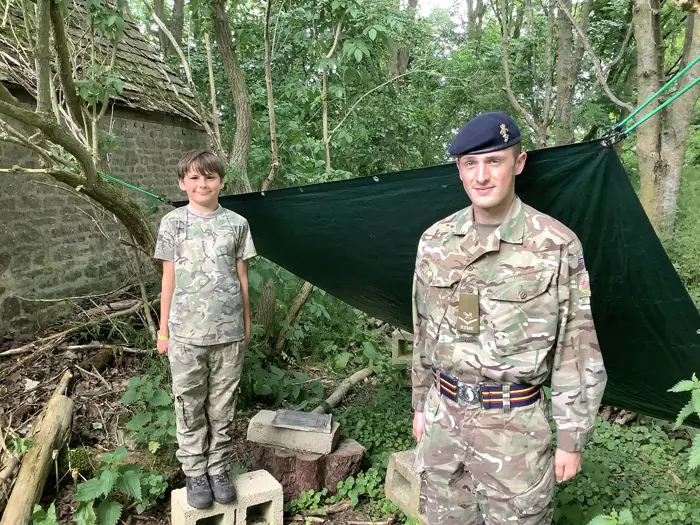 Pupil enjoys learning more about the roles available in the army