News
Galloping to success
24 June 2022
Pupil, Charlotte from Pontville School is galloping to great success as she impressed staff in her recent horse riding session.
Teaching Assistant, Helen Cunnane, who supports Charlotte during the weekly visit to the stables was beaming with pride. She said:  
"Recently, she mucked several horses out with a smile on her face, and during her riding lesson the horse became spooked by a strimmer.  Charlotte was able to control it until Danielle, her riding instructor took hold of the reins.  She then took the horse to another arena and was able to control it until the horse calmed down. Charlotte told me she was nervous, but managed to keep her cool and calm the horse."
She certainly doesn't horse around. Well done Charlotte!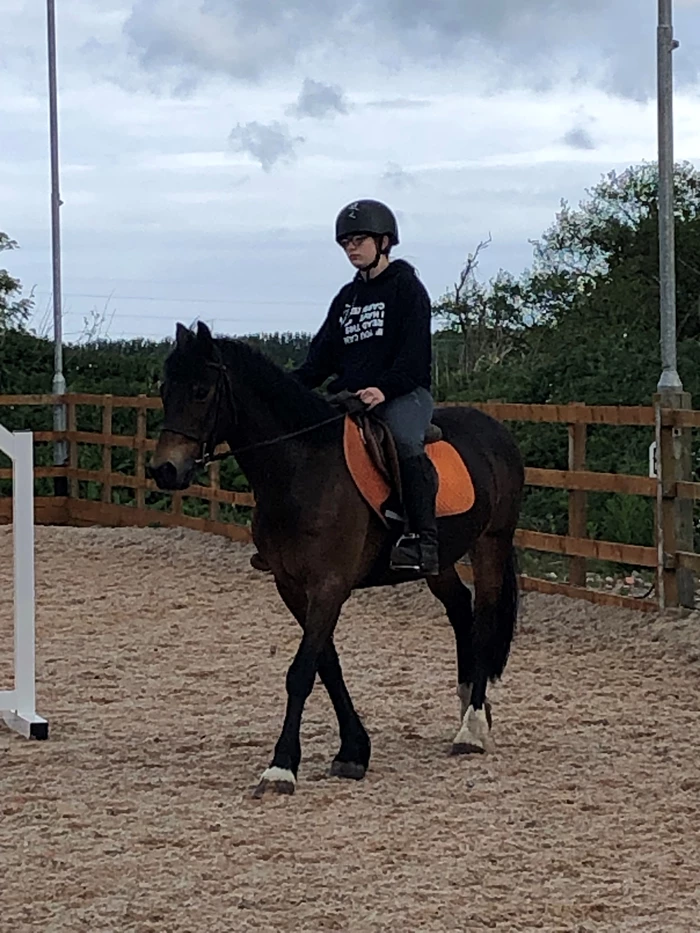 Charlotte impressed staff with her riding skills