News
Pontville blog 160: achievements, activities, and inspirational moments!
08 April 2022
The team of bloggers from Pontville School share their recent achievements, activities, and inspirational moments!
Seedlings Class
Teaching Assistant, Rachel Milligan shares news from Seedling Class, where pupils transformed themselves into their favourite superheroes and talked about the importance of helping others.
Great work little Seedlings!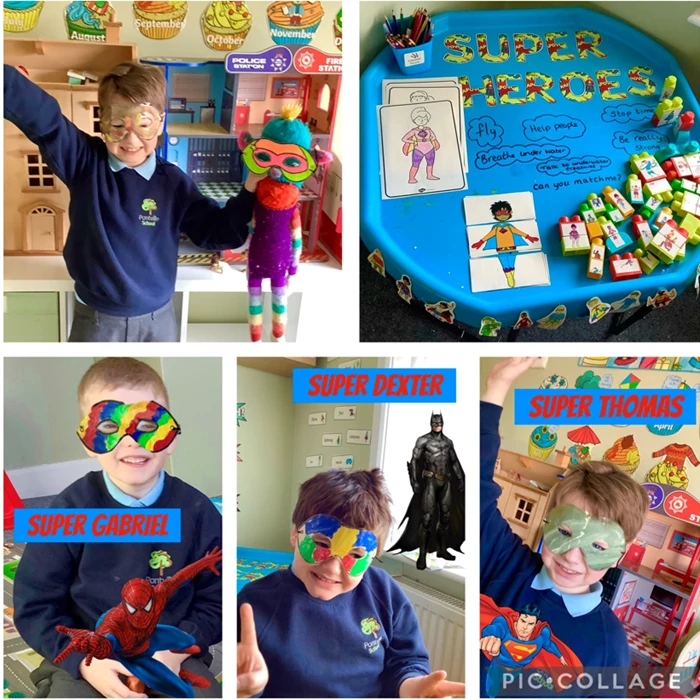 Local community
Teacher, Hayley Bennett has some amazing community news to share this week:
"Pupils from Pontville have been using the local library to borrow books weekly. The library asked if they could borrow some of our artwork in return to bring joy to the local community. We were happy to say 'yes' and have loaned them several pieces; we were spoilt for choice! We were able to fill the display boards with brilliant artwork from across the school."
The artwork will be displayed into April and can be viewed at Ormskirk Library, Burscough Street (Mon – Sat 09:30 - 19:00, Sun- Closed)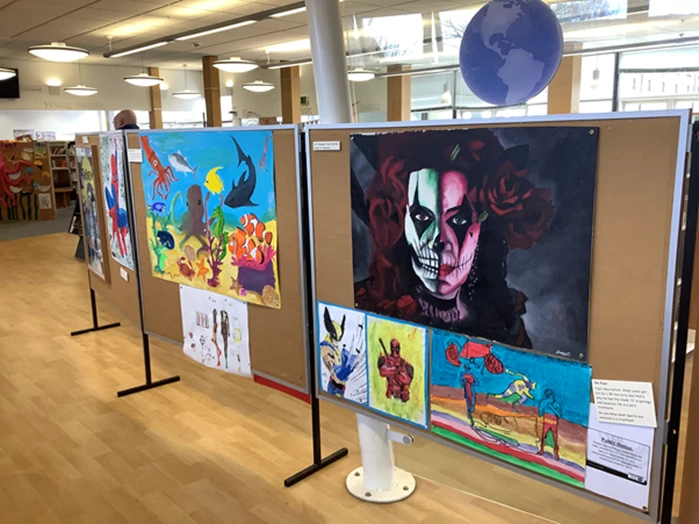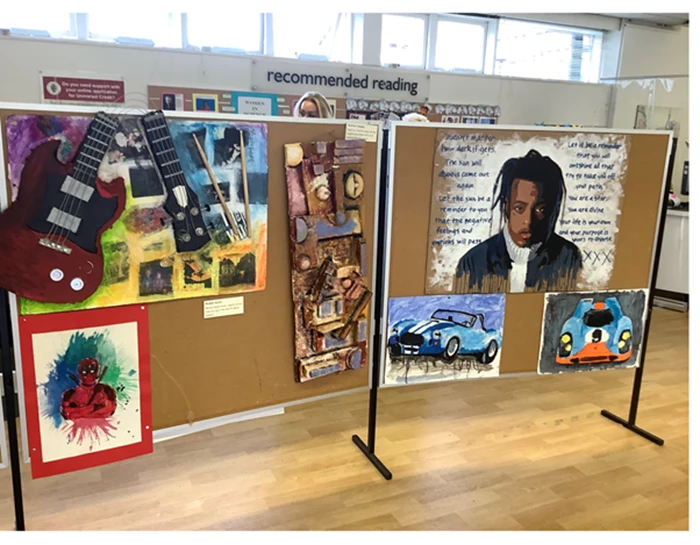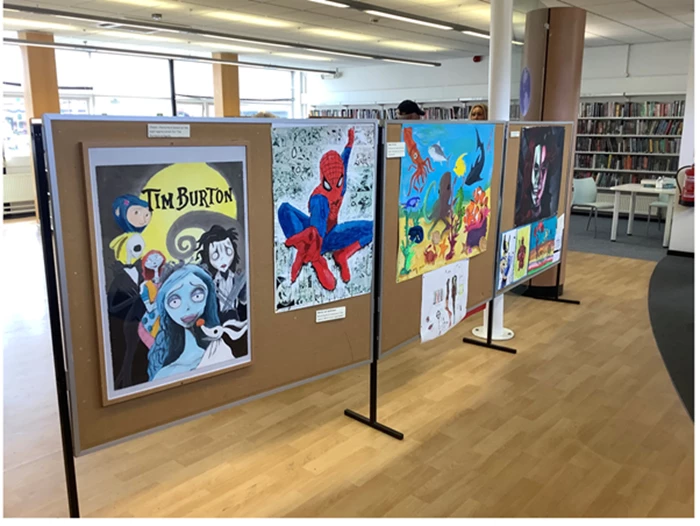 16-19 Centre
Teaching Assistant, Jen Nickeas was proud of how students, Lawrence and Xander got stuck in and fitted new tyres!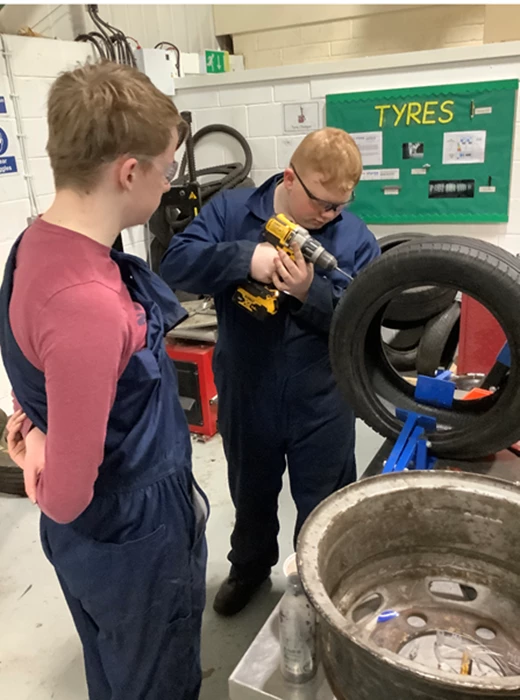 Inspirational trip
We end this week's blog with some inspirational news from Residential Support Worker, Joy Green. She shares highlights from her recent trip with pupil, Tom when they visited Edge Hill University to watch the musical 'ADHD.'
"It was an excellent performance, which Tom really enjoyed. The actors asked if anybody would like to stay behind for a Q&A session, Tom was keen to stay. He listened carefully to everyone speak before he mentioned that he went to Pontville School, which is a school for children on the autistic spectrum. He didn't think his autism was a negative but a positive, he felt it was his superpower. The main actor Dora said, "what I lovely positive attitude and it's encouraging to hear him say that".  I told Tom we were all very proud of him. Tom said the musical had inspired him to speak out. "