News
Pontville Blog 150: - Talents and team building
22 October 2021
The resident blogging team from Pontville School present their weekly highlights and it truly is impressive.
Team building 
Pupils taking part in the Duke of Edinburgh (DofE) Award scheme recently took part in some team building activities.
Jules Dolan, TA was there and commented:
"We had a great day last Friday thanks to funding from the DofE grant. We enjoyed kayaking and team building, as well as the wonderful weather. "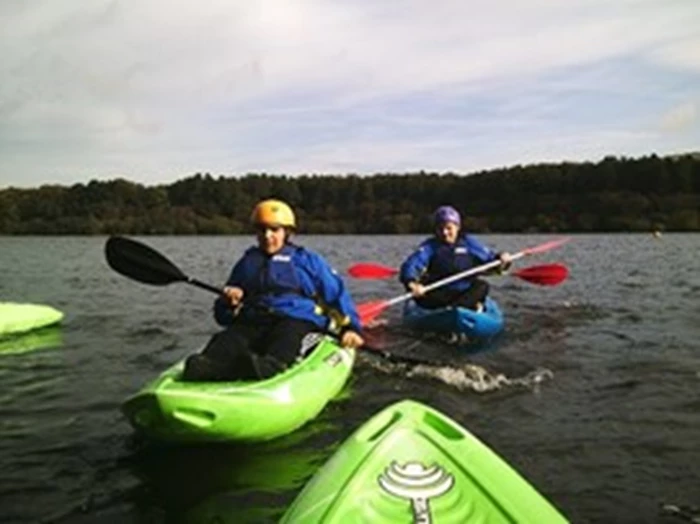 Pupils enjoy a little kayaking as part of their DofE
World Mental Health Day 
Pupils and staff proudly donned yellow t-shirts for World Mental Health Day as part of the #HelloYellow campaign from Young Minds. A total of £79.00 was raised.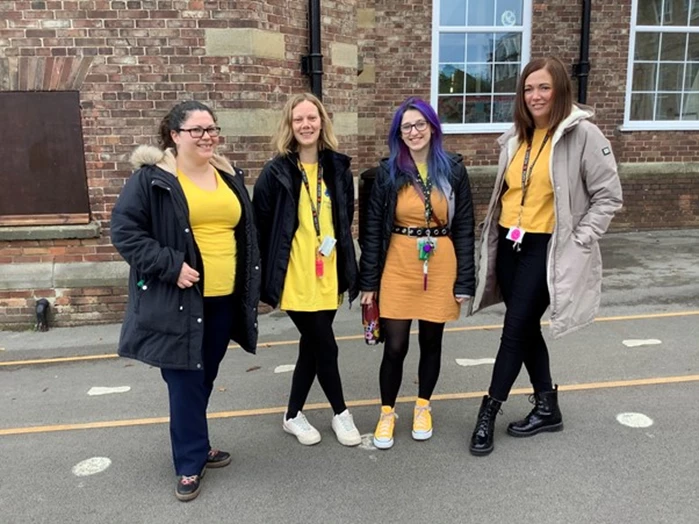 Pupils and staff proudly donned their yellow t-shirts for World Mental Health Day
A talented artist in residence 
At the 16 to 19 Centre, everyone was amazed at the skill of talented pupil,  Summer. Supported by her 'model' Amanda Eves, TA. 
Teacher, James Williams was astounded and had this to say:
"As part of Summer's A level art qualification, she has been working on mixed media portraits. She has also explored themes such as The Day of the Dead and Wood Spirits as well as the works of other artists such as Tim Burton and Clarissa Rose. She has developed some of her explorations into paintings and ceramic pieces. Summer has also enjoyed doing hair and makeup as part of her 16 -19 studies. This project has combined all of her talents and interests into one extended project."
He continued:  
"She has then applied theatrical makeup to our willing Amanda and set up a photoshoot where she has had the chance to experiment with photographic techniques such as lighting and camera angles. She will now begin to edit her photographs in Photoshop and will present a fantastic display of work utilising many skills."
How talented is she?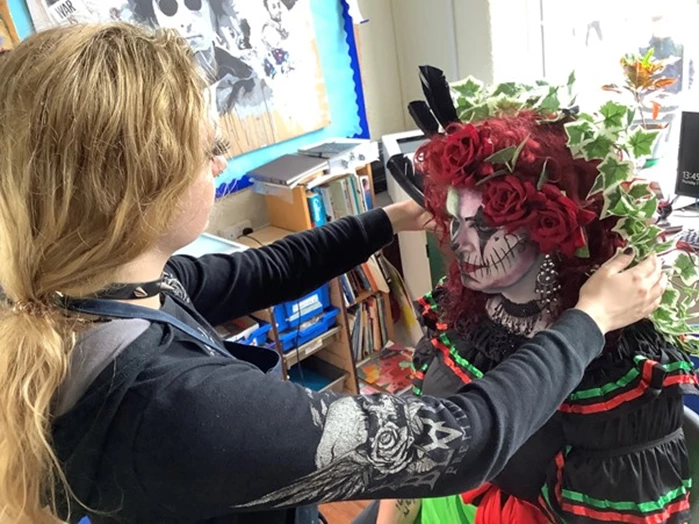 Summer showing her talent
Under the sea 
Larch Class have been putting together their sea life creations for an art display in the school's sensory area. We've had lots of sensory fun during our messy play session.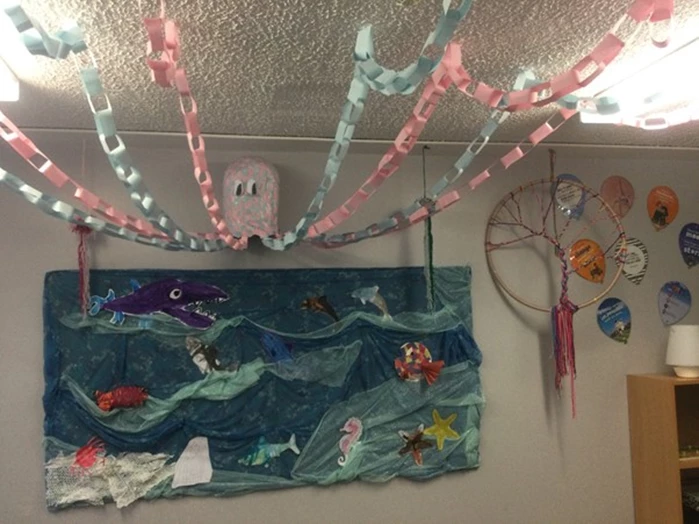 Reading corner unveiled 
Ash Class were in for a surprise as their new reading corner was revealed. The class have been enjoying reading their new class book, Beowulf.
Stars of the Week 
The Pastoral Team revealed Stars of the Week.
KS2,  Oscar