News
Pontville Blog 144: Spreading joy to friends in care home
11 February 2021
Classes 4A and 4B from Pontville School came together recently to visit their elderly friends in a local care home.
In the lead up to the visit, pupils excitedly made cards and pictures for their new friends, which were revealed to them on the day of the visit; pupils stood outside while the residents stayed indoors.  
During the visit, they waved to Bessy, a lady who is 105 years old and will be 106 in March. The group of pupils and staff now plan to revisit her on her birthday to give her a birthday wave and eat some cake in the garden.
They certainly know how to spread the cheer! Well done everyone.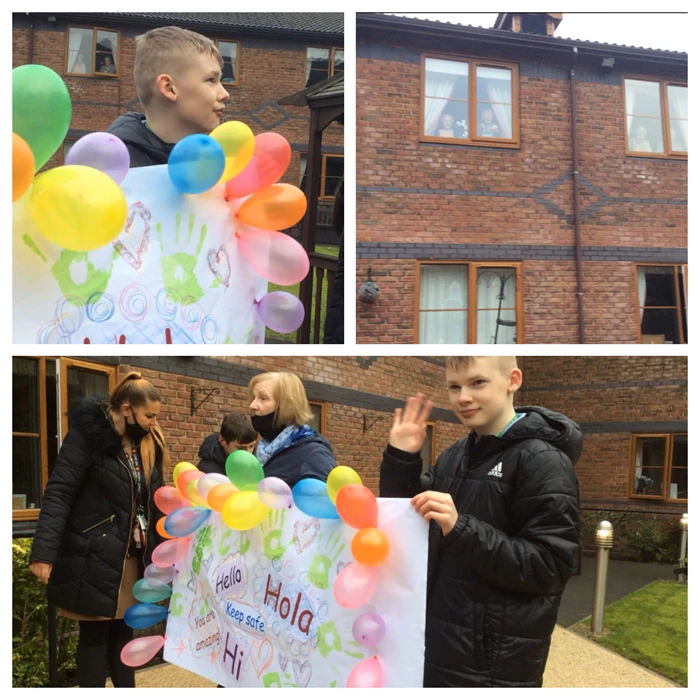 Pupils spread a little cheer to the elderly at a nearby local care home.