News
Ofsted success for Bridgeway School
12 October 2021
Staff, pupils and parents from Bridgeway School are celebrating following the publication of their first report by Ofsted.
The provision has been judged as good with outstanding features demonstrating the incredible difference Bridgeway continues to make to its pupils and their families.
The Ofsted report was glowing in praise for the effectiveness of leadership and management, quality of teaching, learning and assessment, personal development, behaviour and welfare, and outcomes for pupils.
The report noted:
Bridgeway School is a calm and purposeful place of which pupils are immensely proud. Staff help pupils to learn well and thrive despite the significant challenges pupils face. Pupils' personal development is exceptionally well nurtured by caring and dedicated staff who encourage pupils to 'reach for the stars' and fulfil their ambitions.
Teachers make learning interesting and challenging. While pupils often live up to teachers' high expectations, help is always on hand to guide and reassure pupils if they get stuck or find the going tough. As a result, pupils frequently achieve well and are ready to access the next stage of their education.
Pupils' personal development lies at the heart of this school. Leaders make exceptional use of the excellent facilities in the school grounds as they develop pupils' social skills. Adventurous experiences, including the Duke of Edinburgh Award, are frequent.
The curriculum at Bridgeway School covers much more than just the academic aspects of the curriculum required in the independent school standards (standards). Inspection report: Bridgeway School 29 June to 1 July 2021 3 The curriculum also integrates high-quality therapeutic help for pupils from dedicated professionals.
Sue Gill, Head Teacher commented:
"I am delighted with the Good judgement that Ofsted has given to Bridgeway School. It is a testament to the hard work and dedication of our staff team and to the hard work and efforts of our pupils. The report highlights the many strengths of our school community which makes me feel so proud".
Parents of a pupil who read the report emailed Sue and commented:
"We were very pleased to read the excellent Ofsted report. We feel encouraged by the report and the direction the school is heading".
Read the full Ofsted report here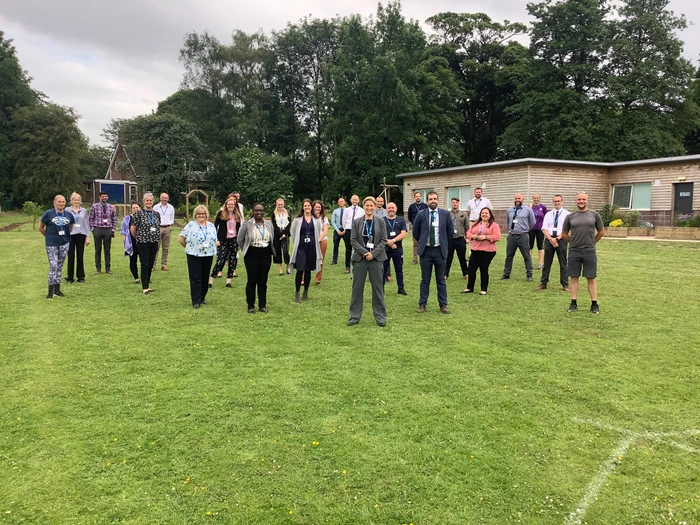 Staff celebrate Ofsted Success at Bridgeway School