News
Horses and Creativity
11 November 2020
One pupil from Meadow View Learning Centre is giving a much appreciated helping hand to a local charity, Jigsaw Horse Rescue.
With no experience of working with horses and openly admitting he was a little scared of them, he has quickly settled into taking care of the horses every Monday, and his favourite task is grooming Ted, a cob horse. He also willingly mucks out stables, cleans up the outside paddocks and arena, and sweeps the yard.
Alongside learning about horse behaviours and stable management, he is developing business skills, as he brainstorms ideas to develop Jigsaw as a holistic site, where people of all ages can visit. A moment of pride during a recent meeting was his contribution to an Alzheimer's memorial area, where his ideas were actioned. 
Spending time at Jigsaw enables him to develop skills linked to his career plans and is another strategy to help him cope with stress and anxiety.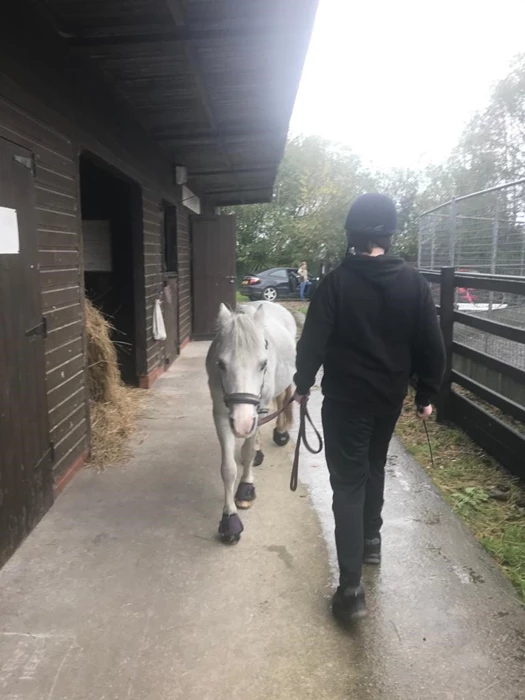 Pupils gives a helping hand at local charity, Jigsaw Horse Rescue Latest News Pupil takes the plunge Horse Power at Meadow View LC Young People Celebrate Legends Birthday Art Attack At Meadow