News
Student Council announce charity plans
11 June 2021
The Student Council from Lakeside School plays an important part in giving the pupils a voice about how the school is run, and often, they come up with good suggestions for events and improvements.
Recently, the team came together to brainstorm fundraising ideas for Schools of Sanctuary; Lakeside recently achieved their accreditation. Schools of Sanctuary is a growing network with more than 350 primary and secondary schools all committed to supporting the thousands of young people seeking sanctuary in the UK, creating a culture of welcome, and raising awareness of the issues faced by refugees and asylum seekers. 
Supporting the refugees was important to the council, and it is a great opportunity to understanding the difficulties people of refugee status are facing. 
Classes will be running different initiatives, and one such example is Oak Class who have grown their sunflowers and sweet peas from seeds and held a sale exclusively to staff. They are particularly proud to have raised £48.50, which is just the start of the school's fundraising efforts! 
How inspiring are they?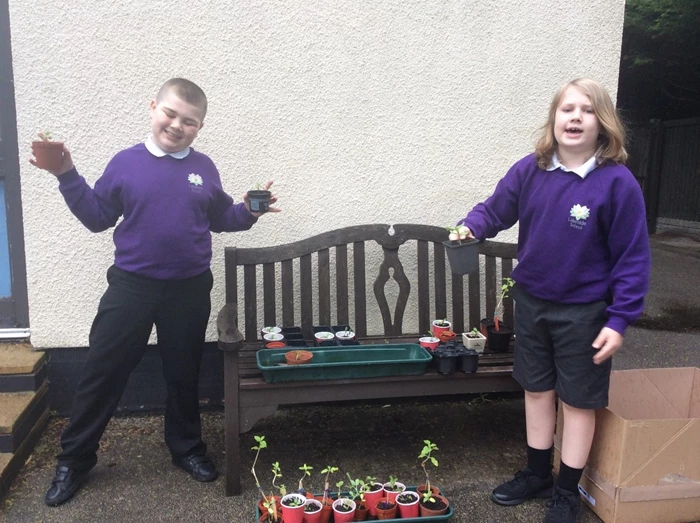 Oak Class grow their own sunflowers and sweet peas from seed for fundraising.