News
Team Spotlight: How I went from selling houses to creating homes
14 July 2021
How I went from selling houses to creating homes
Danielle is a Registered Manager at a Children's Home in County Durham, she's been with Witherslack Group for the past 9 years. In her most recent blog, she talks about what she finds rewarding about working in care, and how she got started.
If you'd asked me 15 years ago what I'd be doing right now for work, there's very little chance that I would have said Registered Manager. Back in 2006, I used to work as an estate agent, selling people their dream homes, whether it was first time buyers, people upsizing, downsizing, moving cross-country; I was the person that gave people the keys to their new castle, where they created wonderful memories, families grew older, and people built their foundations. It was my first job out of school, one which I'd been in for over ten years.
Fast forward 15 years, and I've gone from selling homes, to creating environments for children which are as close to a family home as possible. How did I get here?
I was recently at a training event organised by Witherslack Group about Positive Behavioural Support (PBS), which we use at all of our schools and children's homes, the trainer asked our cohort to raise their hand if they envisaged working in care when they were looking at career options growing up, not a single person raised their hands.
Care, it seems is one of those areas that people tend to discover accidentally, but fall in love with once they try it, and my story is similar.
I enjoyed being an estate agent but wanted a job with more purpose, so I decided to start a qualification in counselling to help young people and volunteer as a youth worker. The qualification led to a role in care, which eventually brought me to Witherslack Group.
Having been with the company for the past 9 years, and being promoted to Registered Manager during my time here, I can say that it's a tough job that you have to be committed to 110%, but once you put in that commitment, the rewards speak for themselves.
Some of the young people I meet every day need people to help them, to teach them about family life, what they should expect and deserve, and make some great memories along the way.
It's a job that requires a lot of dedication as a young person's future is at stake. If you want to hear some of the stories from our amazing staff and young people, check out the countless stories of success on our website.
There are constant challenges to overcome, but ultimately, as a Residential Support Worker, or Registered Manager, you'll be working as a team to create something as close to family life as possible within one of our children's homes.
It's a really rewarding job where you have to be invested in your role and work together with your team to get the best possible outcome for young people. You get the opportunity to build a great relationship with your team, who you will rely on, and with the young people at the children's home.
If you're interested in a career where you get to change the life of a young person and work with extremely dedicated staff in a role that allows continued advancement, I'd recommend you check out the Care Team page on our careers website to find out about what it's like to be part of our team, and check out our available opportunities.
Blog by Danielle, Registered Manager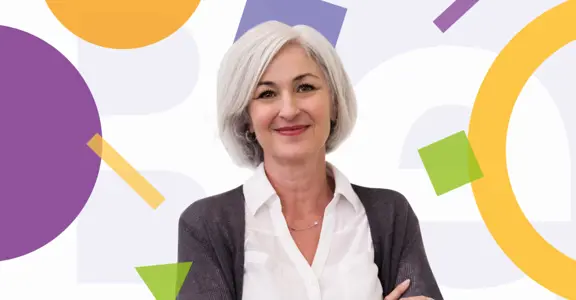 Join our Talent Community
Get access to exclusive content, speak to staff and get the latest jobs straight to your inbox.
Click here to join