News
Surprise celebrations
29 June 2023
Year 11 pupils from Cumberland School recently came together to enjoy a surprise celebration to commemorate their final days in school.
On arrival, they were greeted with a glass of non-alcoholic bubbles, adding a touch of sophistication to the occasion, followed by an afternoon tea-style buffet offering a delectable selection of tasty sandwiches and treats while mingling with friends and teachers.
During their celebrations, a photo booth equipped with various props allowed pupils to capture fun moments with their friends and teachers, creating photo memories they can share with their families.
Amidst laughter and camaraderie, they were presented with a personalised, long-awaited leavers hoodie that symbolised their journey through school, which they proudly donned, feeling a sense of unity and belonging. 
Finally, to complete the occasion, each pupil received a certificate and yearbook, which they passed around one another, allowing them to share and write comments, marking this special day.
Pupil, Jordan commented:
"I didn't think five years at school would go so fast, but it has! I will miss school. Today has been very special."
Good luck to everyone with the next chapter of your journey.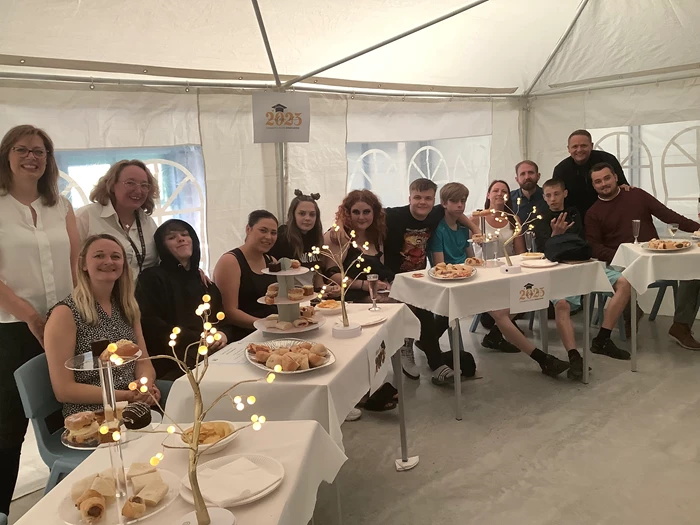 Year 11 leavers celebrate