News
Sensory Garden Harvest
30 September 2022
Pupils from Cumberland School were delighted to harvest an assortment of sweet peas and vegetables from their sensory garden.
Sown and nurtured from seed, they created hand-tied posies with twine and presented them to the Admin Team to brighten up the reception area and meeting rooms for everyone to enjoy. 
Alongside this, they also harvested their first autumn crop of runner beans, ready to be used in their food tech lessons. 
Great work everyone!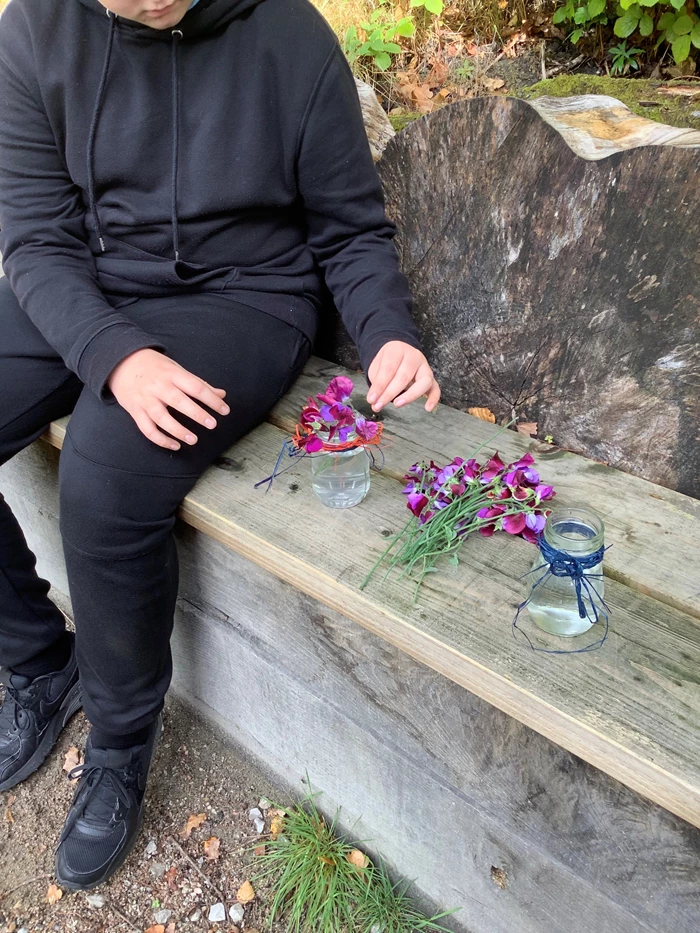 Pupils harvest an assortment of sweet peas and veg