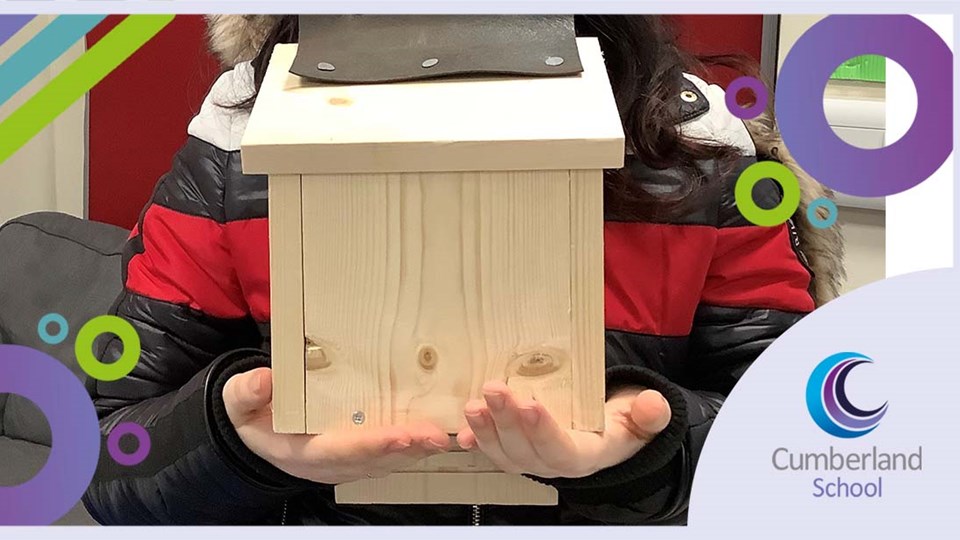 News
Pupils create bat houses!
25 March 2021
Pupils from Cumberland School used their creative skills during a craft activity session to design and build a bat house to help local bats.
During the session they also spent some time researching various breeds which we may find swooping down over our heads at night to eat flying insects, and interestingly a fact the pupils wanted to share is that the common Pipistrelle bat only weighs as much as a 20p piece but needs to catch and eat around 3,000 insects every night! 
That's one hungry bat! 
Well done team.