News
A little yellow goes a long way
22 October 2021
Pupils and staff from Cumberland School proudly donned yellow t-shirts for World Mental Health Day as part of the #HelloYellow campaign from Young Minds.
The international day promotes global mental health education, awareness and advocacy. It was first celebrated in 1992, and now each October, people across the world help to bring awareness and attention to it.
The team came together to enjoy hot chocolate in their Sensory Garden, and later in the afternoon, they worked up a sweat while playing football on their Cruyff Court.
The t-shirts that they donned were given to them to celebrate the official opening of their Court, which was opened by Jackie Groenen, Manchester United Woman's star and Johan Cruyff Foundation's Ambassador. Read all about the event here.
Well done everyone!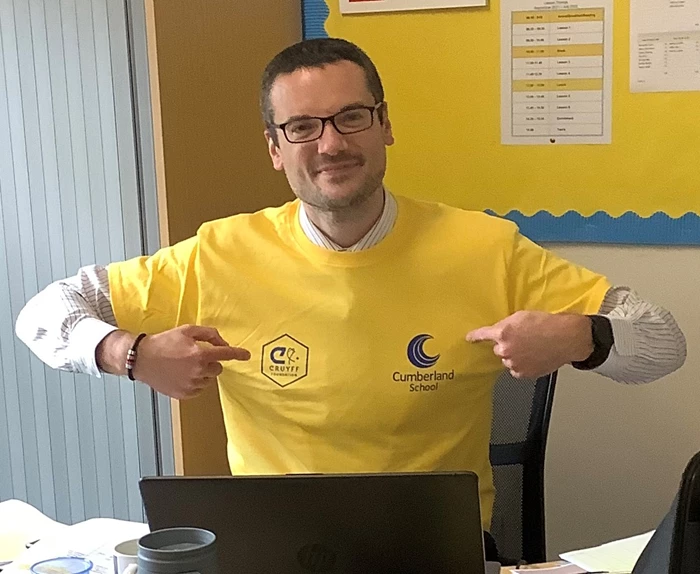 Staff and pupils proudly donned their yellow t-shirts for World Mental Health Day