News
Pupils help local community
15 January 2021
Pupils taking part in the Duke of Edinburgh Award at Chilworth House Upper School have been busy helping people in need by working with Cherwell Collective, who facilitate several local community groups, all centered around helping the disadvantaged.
Emily Connally, Founder of the charity commented: 
At the moment we spend 2-3 full days a week receiving food surplus deliveries and packing food into parcels to go out. We are so we're thrilled when pupils from Chilworth House Upper School show up to help us prepare the deliveries for Cherwell Larder.  
She added: 
In addition to our food deliveries serving 300 people each week, we also supply a food waste marketplace for the Cherwell Community, benefiting up to 150 people each week. Overall, more than 700 people have been fed by Cherwell Larder at some point since March. With the help of your pupils, we have saved over 20,000 meals that would have gone to landfill.  The pupils also helped volunteers to pack 100 nonfood essential parcels too that were sent to families who have been struggling to afford the basics. It was great to see that some pupils even organised an efficient assembly line for packing. In addition to this, they have also been helping with our new barn. The pupils have been making floor plans, moving furniture, and planning storage. Recently we had a group of volunteers who couldn't believe the progress that was made. 
Wow – the pupils have made a real impression and their contributions are much appreciated. 
Well done to everyone involved.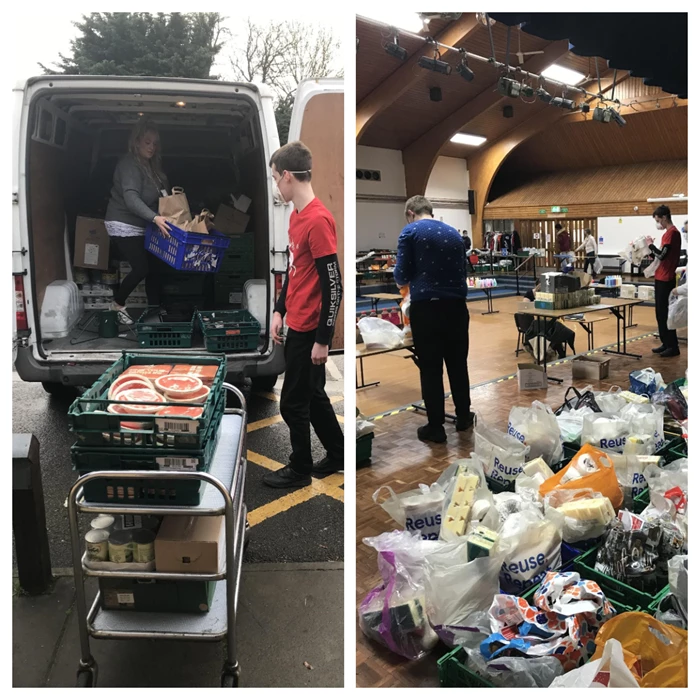 Pupils help local community