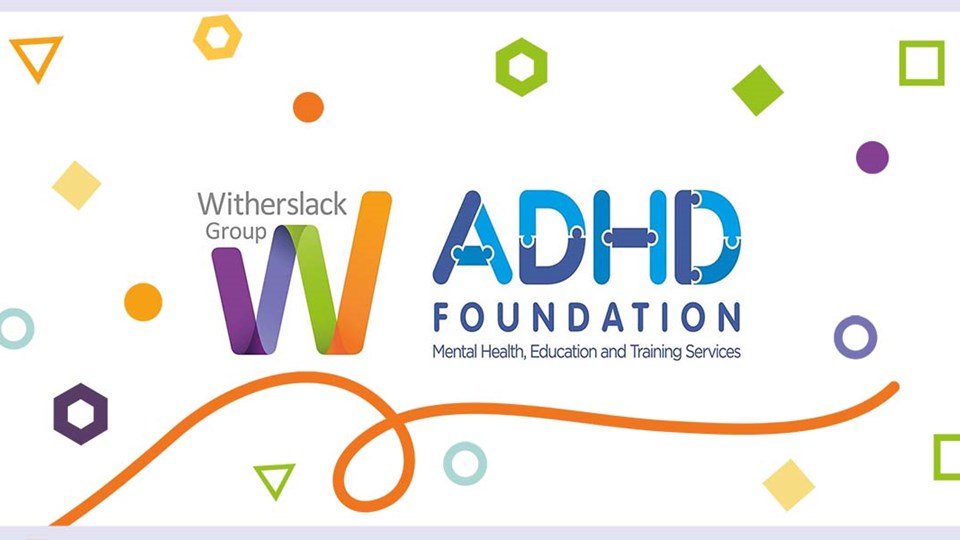 Resources
Understanding ADHD
27 March 2022
A comprehensive guide exploring ADHD aimed at parents and carers. This resource has been developed in partnership with the ADHD Foundation.
1.0 What is ADHD?
ADHD is a neurodevelopmental condition that makes it difficult for children to concentrate, sustain attention, sit still, follow directions and control impulsive behaviour. These symptoms make it difficult for children and young people to follow through on tasks in age-appropriate ways which can make classroom-based learning challenging at times.
Supporting resources
2.0 What are the traits of ADHD?
The traits of ADHD can be divided into two groups: inattentive behaviours and hyperactive and impulsive behaviours.
Inattentive traits can include:
Being very distractible
Having difficulty remembering 
Poor organisation
Hyperactive and impulsive traits can include:
Impatience
Excessive movement
Talking and interrupting  
Difficulties turn-taking
Supporting resources
3.0 My child is not hyperactive, can they still have ADHD?
Yes. Children and young people who are inattentive but not particularly restless or impulsive can have what is called "Inattentive type ADHD." They tend to be diagnosed later because they are missed due to the absence of hyperactivity. However, Inattentive type ADHD can still result in many challenges for the child or young person, particularly in learning environments.
Supporting resources
4.0 Is ADHD a brain based condition?
Yes. Brain imaging studies have shown that people with ADHD have structurally different brains than people without ADHD. It also runs in families. Children whose parents have ADHD up to a 60% chance of also having ADHD.
Supporting resources
5.0 What treatment is available for ADHD?
There are a variety of research-backed therapies that can help relieve symptoms of ADHD. Some of the most effective approaches combine several therapies, such as medication. Stimulant medications (Ritalin or Concerta) are the most commonly prescribed. These drugs stimulate the parts of the brain that are understimulated. These parts of the brain are related to thinking and attention. The goals of these medications are to reduce hyperactivity/impulsivity and increase focus/attention. Another example is Cognitive behavioural therapy. This approach emphasises mindfulness and teaches a child to be aware of their emotions as a way of improving attention.
Supporting resources
6.0 Can ADHD affect my child's sleep?
Yes, children and young people can experience difficulties with sleep. This can result in not falling asleep easily, not sleeping soundly through the night and then not waking up feeling refreshed. The mental and physical restlessness of ADHD can disturb a child's sleep patterns. This can then exacerbate problems with concentration and focus throughout your child's day in school.
Supporting resources
7.0 I've heard that Executive Functioning is affected for people with ADHD. What is Executive Functioning?
Executive functioning is the way in which your brain plans and organises itself. The functions are self-regulating skills that we all use to accomplish tasks, for example, target setting, prioritising, self-monitoring and time management. homework. It is very common that children and young people with ADHD will have difficulties in these areas.
Supporting resources
8.0 Where do I go for a diagnosis of ADHD?
For children, a Paediatrician will be the professional who does the assessment and gives the formal diagnosis. You can be referred to a Paediatrician either via the school SENOC or in some areas by going to visit the GP.
Supporting resources
9.0 ADHD and Co-ocurrence
It is common that ADHD and other neurodevelopmental conditions will run alongside each other. Other neurodevelopmental conditions include Autism, Dyslexia, Dyscalculia, Tourettes, Dyscalculia etc. For some children, they may receive a diagnosis of 2 or more conditions. This means that they are co-occurring. For some children, the co-occurring conditions are easily identified but for others, it can take some time.
Supporting resources
10.0 Support organisations