Oversands School
Our school offer
Our aim is to provide pupils with a range of opportunities so that they can reach their full potential.
Independent specialist boarding offer
For some young people with special educational needs a residential boarding placement can offer the right balance of education, support and stability that will then allow them to make rapid academic progress and develop socially.
The young person will attend the school as a day pupil, benefiting from the expertise and support we offer whilst the residential offer provides a warm and welcoming environment that allows for the development of positive relationships with peers and adults. The dedicated staff team creates a family atmosphere where shared experiences provide opportunities for personal development and a sense of belonging.
Our young people live in our boarding houses and return to their home setting on a weekly or fortnightly basis.
Our strong ethos and co-ordinated approach sees school and boarding staff work closely with parents and carers to enable each child or young person to develop into confident, independent and ambitious young adults.
The approach has a strong focus on enriching each young person's social and communication skills which enable them to make friends, engage in new activities and experiences, and move forward with an ambition to discover and learn. The school and boarding staff teams both support and positively challenge each young person to widen their scope of life experiences and encourage them to experiment and undertake a fresh challenge, which ultimately results in them improving their knowledge, skills and ability. Every pupil is guided by experienced and empathetic professionals who will be able to plan and adapt to ensure pupils achieve and succeed.
We aim to provide pupils with opportunities so that they can reach milestones in education and make progress with their emotional wellbeing and social development. The teaching, support and clinical staff team at Oversands are an integral part of reaching this aim as the expertise and drive of our professionals ensure pupils access a range of programmes so that they can flourish and enjoy learning in our inspiring environment.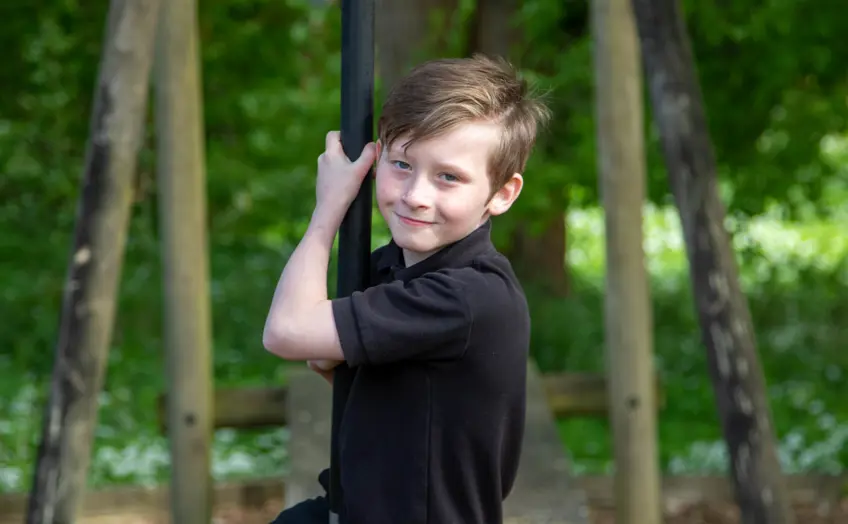 Education
Pupils in Key Stages 2, 3, 4 and 5 attend Oversands School. The school provides access to the national curriculum and a range of external examinations are offered at a variety of levels, including GCSE, entry level certificates, the Duke of Edinburgh Award Scheme and a variety of QCF vocational awards, certificates and diplomas, which are all recognised nationwide by employers and colleges.
There is a great emphasis placed on young people who have specific learning difficulties in Literacy and Numeracy and the Learning Support Team work closely with individual pupils to improve their key skills, ensuring that these areas are further developed beyond the school day.
All pupils can access a wide range of subjects, including:
English (Language and Literature)
Maths
Science
Computing
History
Geography
Religious Education
Art
Physical Education
Citizenship
PSHE
Food Technology
Catering
Construction Skills
Motor Vehicle Engineering
Asdan
Land Based Studies
Duke of Edinburgh Awards
Music
Modern Foreign Language – French
Key Stage 2 pupils study in an integrated class where the National Strategies programmes are followed.
At Key Stage 3 pupils are introduced to a range of vocational and academic subjects to ensure they have wide subject knowledge before choosing their options for Key Stage 4.
At Key Stage 4 a range of qualifications are offered and taught by specialist subject teachers:
GCSE
Entry Level Certificate
AQA Units of Accreditation
Functional skills (Maths, English and ICT)
QCF vocational qualifications
The school has well equipped specialist teaching areas, including a Construction site, Environmental Studies area and fully fitted Motor Vehicle Engineering workshop. All courses have external accreditation recognised nationwide by employers and colleges. The students also follow a life skills programme which involves lessons taught in the classroom and practical learning outside the classroom and includes:
Personal, Social and Health Education
Citizenship
Careers Information and Guidance
Work Related Learning
Forest School
Duke of Edinburgh
Oversands Post 16 programme responds to the evidence that many students with SEN would not be able to cope independently within a full time mainstream college setting.  However, Oversands dedicated Post 16 programme acts as a 'stepping stone' to students fulfilling their potential through further education and enables them to gain the life skills for independent living and ultimately their own overall independence.
Oversands' dedicated Post 16 programme succeeds by reflecting the needs of young people who require a specialist environment, like Oversands, to access further education.  The programme incorporates:
A bespoke timetable for each student
Dedicated support in preparation for exams, with a particular focus on Maths and English
The ability to extend the school's vocational offer into Post 16 courses and benefit from Oversands' extensive resources and skilled specialist vocational staff
Supported work experience placements – one to one, if required
Enterprise programme – students encouraged in managing a small business enterprise to further their experience and life skills, in parallel with their studies.
The programme is led by a dedicated and experienced Post 16 co-ordinator, who offers:
Key contact for all students/tutorial role
Support for college placements, even providing a drop off and pick up service
A first contact to deal with any issues or problems
Assistance with general study and exam preparation
A focus on developing students' life skills
A relationship and regular dialogue with college tutors, to provide support and insight
Oversands' Post 16 students have their own dedicated common room, which is located in a separate building to the main school.  The students take full responsibility for the Post 16 building and this helps them to prepare for progression into supported or independent living.
The students take great pride in being part of the Post 16 cohort, even selecting their own dress code of smart and professional appearance.  However, the students also demonstrate a strong pride and loyalty to Oversands School as a whole, choosing to return to wearing the school uniform when representing the school in public.  For example, at one of the enterprise initiatives in the local community.
Completion of the Post 16 programme also marks the successful completion of what is known as the 'Oversands Journey' – seeing a young person move from dependence to successful independence by progressing through the schools specialist, dedicated and nurturing approach and onwards to a bright future.
Download our Oversands School Prospectus
Find out what makes our school unique
We provide unique learning opportunities for our pupils to help them engage with learning so that they can develop skills and grow in confidence to become proud members of our school community.
Pupils studying at Key Stage 2 and 3 who are identified as requiring additional support in their social and emotional development are referred to the appropriate nurture group. Nurture groups are supported by clinical, pastoral, teaching and support staff, who work to ensure that the right level of support is provided and goals are set to measure outcomes.
The Key Stage 2 Nurture Group focuses on supporting pupils with social, emotional and mental health needs and Autistic Spectrum Disorder (ASD), whilst Key Stage 3 supports pupils with ASD.
The specialised classrooms are designed to support the needs of pupils and allow for opportunities to build trusting relationships with teachers and highly trained teaching assistants, who consistently work to develop the social and communication skills, whilst also developing the resilience of our pupils so that they can progress and prepare for life beyond school.
Each Nurture Group is designed to support pupils as they continue to study the National Curriculum which is tailored and incorporates the personal interests of each pupil, enabling them to engage with learning and increase their knowledge and skills.
Our vocational offer provides pupils studying at Key Stage 4 and 5 the option to access a range of externally accredited qualifications in our simulated work environments.
The hands on experience, coupled with staff who have worked in industry, is the perfect backdrop for pupils to build their confidence and develop a host of skills that they can put directly into practice. This opportunity can help them to fully understand the nature of their chosen industry, inspiring them to reach their full potential and plan for their future career paths.
Pupils that access our vocational offer progress by either attending college or go on to successful employment with credible organisations.
The vocational offer includes the following subjects:
Land Based Studies
Construction
Motor Vehicle Engineering
Hospitality and Catering
Pupils at Key Stage 3 can enjoy taster sessions so that they too can start planning for their future careers.
The school's dedicated area for the primary provision ensures our pupils feel safe in the purpose built setting, whilst still being very much part of the school community.
The experienced and diverse staff team ensure pupils access the National Curriculum in a personalised way, with regular interventions to increase Literacy and Vocabulary so that they are able to articulate their thoughts and feelings.
The primary provision follows a topic based curriculum which helps teaching and learning become more interesting, relevant and motivating. This approach enables pupils to make connections, transfer knowledge and apply it as they build their understanding and confidence. This has ultimately resulted in continuity and comprehension of the topics being more thorough, whilst pupils are able to apply critical thinking as they identify, categorise, compare and find themes.
The topic based curriculum facilitates the engagement of learning and discreetly allows for pupils to enjoy subjects that they previously did not. For example, the topic of Romans in Britain will see pupils exploring the Roman Empire and their impact on Britain at the time and the legacy it left future generations. In Art, pupils get creative and make Roman busts and mosaics, while in Design & Technology they build a chariot and an aqueduct. Dance and Music sees pupils create a dance/drama of an invasion and a battle. English lessons explore debating on the subjects of opposition or collaboration and in Geography they locate and understand the extent of the empire.
Futures
Whether our children or young people want to be an astronaut or an artist or anything in between, we are completely committed to helping them realise futures that are out of this world.

Developed in complete collaboration with schools, employers and young people, Futures is all about delivering unlimited aspiration and endless opportunity for every child.

Trust us when we say, your child's future truly matters to us too.
Explore our dedicated Futures wesite here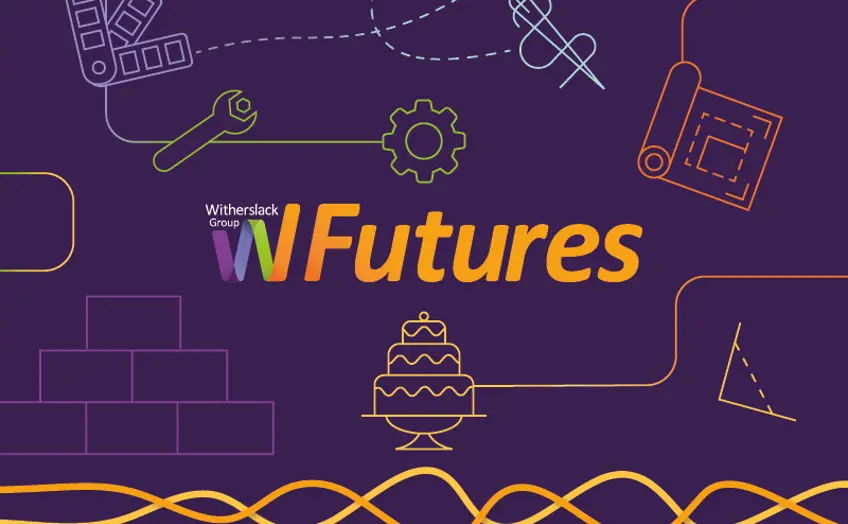 Our therapeutic support
We provide young people with unrivalled levels of therapeutic support, both in terms of the expertise and experience of our in-school staff and the wide range of therapies offered. 
Our therapeutic approach includes: 
As required, young people have the support of our Psychiatrists, Psychologists, Therapists, Speech and Language Therapists and Occupational Therapists.
Our commitment to delivering outstanding therapeutic support to all young people is based on attachment principles. We believe that unless a young person is able to feel emotionally secure they are less likely to fulfil their personal, social and educational potential.
Our unique approach to supporting young people allows us to achieve uniquely outstanding outcomes, which in turn enable our young people to go on to realise a future filled with aspiration and achievement.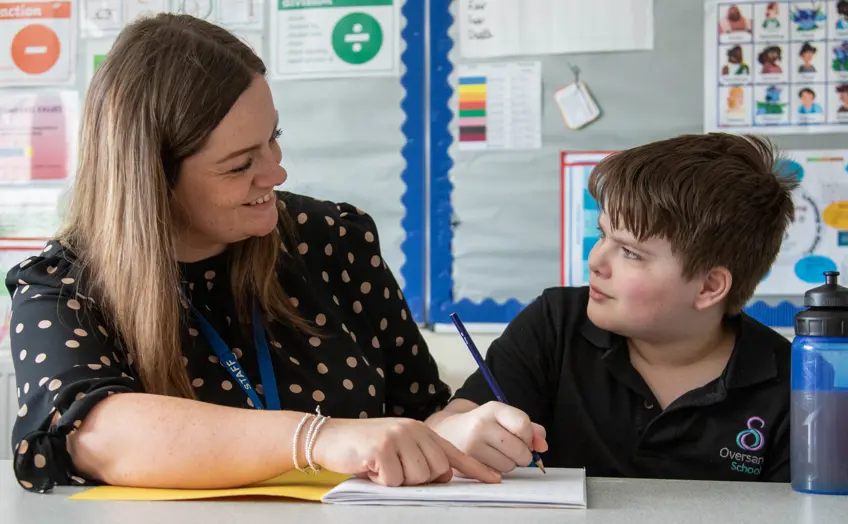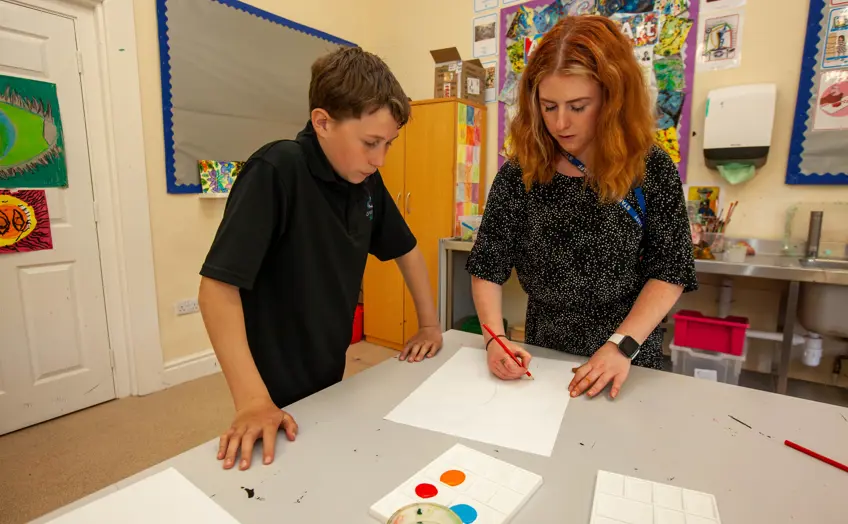 Our commitment to therapeutic support
We have an extensive Clinical Team, who are able to offer our young people within our school a truly personalised and comprehensive package of therapeutic support.
We will ensure that every young person develops resilience and releases their potential by providing the appropriate clinical support for their social, emotional and mental health needs.
We will help a young person supporting them to develop their competencies and abilities to help them become a capable young adult.
We will completely integrate the delivery of therapeutic support.
We will operate a direct delivery model of therapy offering universal services targeted to the needs of individual children and young people.
Staffing and pastoral care
Our staff have a wealth of experience and qualifications in teaching and caring for pupils with Special Educational Needs. They have also received training from Witherslack Group's Clinical Team, which includes clinical psychologists, speech and language therapists, occupational therapists and therapists.
Teachers and teaching assistants are extremely well equipped in providing appropriate support to meet the needs of our pupils and establish a positive and engaging learning environment. The education staff consists of a stable and experienced team and the professional development of teachers and teaching assistants is supported through regular internal and external training. This ensures extremely effective teaching practices are in place and lesson activities are well-planned to support learning.
The Pastoral Care Team develop excellent links with parents, carers and families, as well as professionals involved with a pupil. They also provide additional support, when required, to help pupils engage in classes.
We are dedicated to the development of each young person, focusing on areas such as independence, self-esteem, resilience, making safe choices and communication.
All this support allows each child, whatever their needs, the opportunity to engage and enjoy their education.
The Pastoral Care Team ensures that all pupils' well-being is constantly reviewed and developed, and that strong links are made between school and home.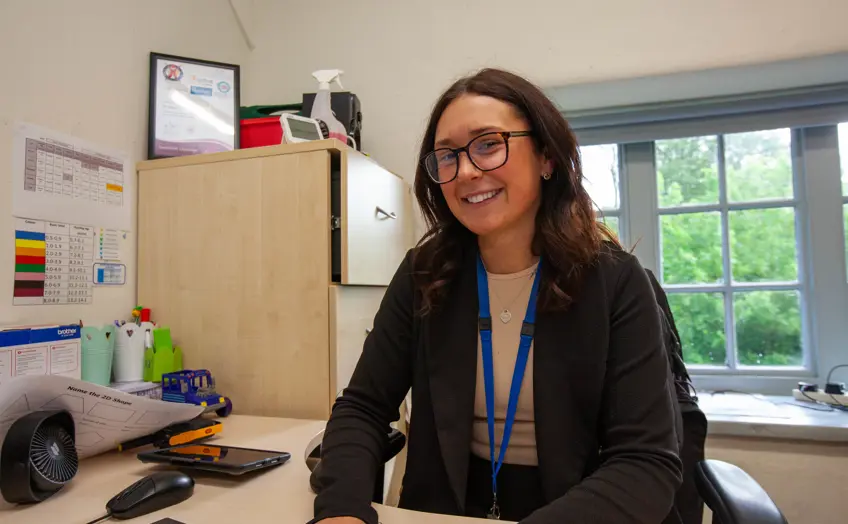 Make an enquiry
Whether you are interested in your child attending our school or just want to know more information about our offer, contact our team.
Contact us