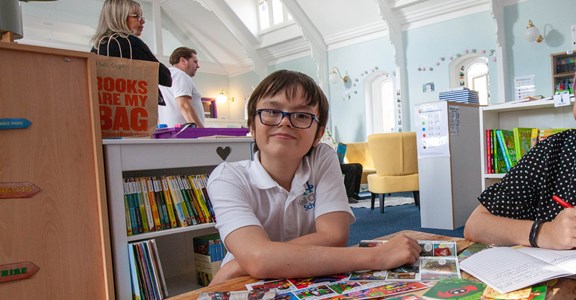 Hall Cliffe School
Our School Offer
Our aim is to provide pupils with a range of opportunities so that they can reach their full potential.
Key Stages & Curriculum
Pupils in Key Stages 2, 3 and 4 attend Hall Cliffe School and follow the national curriculum.
Key Stage 2 students form an integrated class where the National Strategies programmes are followed.
At Key Stage 3 students are introduced to a range of vocational and academic subjects to ensure they have wide subject knowledge before choosing their options for Key Stage 4.
At Key Stage 4 a range of qualifications/accreditations are offered and taught by specialist subject teachers, including:
GCSE
Entry Level Certificate
AQA Units of Accreditation
Functional skills
ABC awards/certificates/diplomas
Construction Award Alliance
All courses have external accreditation recognised nationwide by employers and colleges. The students also follow a life skills programme, which involves lessons taught in the classroom and experiential learning outside the classroom and includes:
Personal, Social and Health Education
Citizenship
Careers Information and Guidance
Work Related Learning
Forest School
Duke of Edinburgh
We provide a broad and balanced curriculum with opportunities for enrichment activities through educational visits and field trips.
We believe in encouraging pupil's self-esteem, which is often low when they start with us, by ensuring the curriculum and tasks set are challenging yet achievable, thus enabling them to further succeed and develop.
Find out what makes our school unique
We provide unique learning opportunities for our pupils to help them engage with learning so that they can develop skills and grow in confidence to become proud members of our school community.
To further increase the opportunities and successful outcomes of our students we have launched our Vocational Centre, which offers additional opportunities to develop skills and hands-on experience so that they are able to master new skills ready for the world of work.
Our aim is to provide pupils with an ever-growing variety of options so that they can explore different vocational subjects allowing them to experience new pathways in a simulated work environment. The vocational courses are taught by experienced staff who have industry experience, which further enhances the quality and learning experience of the pupils.
Courses include:
Hair & Beauty
Construction
Motor Vehicle Maintenance
Catering and Health and Social Care (City & Guilds and IMI Awards).
To further support their learning and to increase their confidence, pupils also take part in work experience opportunities, college visits and complete the Preparation for Working Life qualification.
Our extensive arts offer is designed to enable pupils to develop their communication skills through teamwork on projects.
Pupils are able to enjoy being creative whilst building their confidence and critical thinking; skills that can cascade into many aspects of their lives including the classroom and their home environment
All pupils work towards an award from a variety of subjects on offer including:
Digital Media
Drama
Art
Photography
Design Technology
Dance
Digital Lego
Digital Music
Music
Pupils have access to our purpose built media suite with green screen and iMacs, where they can either get inventive on the decks to create music or take the executive seat as a film producer and create exciting video content using the green screen. The pupils also develop skills and expertise using a variety of software packages.
The suite allows pupils to demonstrate their creative flair and this, coupled with the expertise of staff, has resulted in some fantastic work being produced that both pupils and staff are very proud of. The media suite has contributed to pupils fully engaging with sessions as they can quickly see the results of their work and this is often used to entice new pupils to engage with learning too.
Pupils can explore the new fitness studio as part of their PE lessons, Positive Behaviour Support Plans, enrichment sessions and as part of their rewards programme.
The dedicated space has also enabled pupils that are in need of regulating their emotions and behaviour a safe space where they can learn to develop coping strategies and re-engage with their learning.
The fitness studio has had a positive impact as pupils learn to reflect on their behaviours and become more aware of their actions and the impact on others.  Subsequently, they are able to develop and maintain friendships as well as self-regulate as a result of their reflection. Pupils grow to become independent and conscious about their actions so that they can positively contribute to the school and the wider community.
Take a virtual tour
Our pupils have access to our vocational centre, the perfect backdrop for teaching and learning.

Press play to take a tour of our inspirational learning environment and listen to the regional director talk about the comprehensive facilities, learning opportunities this brings and the supportive staff team.

To take a full tour of our school please contact us directly.
Our Therapeutic Support
We provide young people with unrivalled levels of therapeutic support, both in terms of the expertise and experience of our in-school staff and the wide range of therapies offered. 
Our therapeutic approach includes: 
As required, young people have the support of our Psychiatrists, Psychologists, Therapists, Speech and Language Therapists and Occupational Therapists.
Our commitment to delivering outstanding therapeutic support to all young people is based on attachment principles. We believe that unless a young person is able to feel emotionally secure they are less likely to fulfil their personal, social and educational potential.
Our unique approach to supporting young people allows us to achieve uniquely outstanding outcomes, which in turn enable our young people to go on to realise a future filled with aspiration and achievement.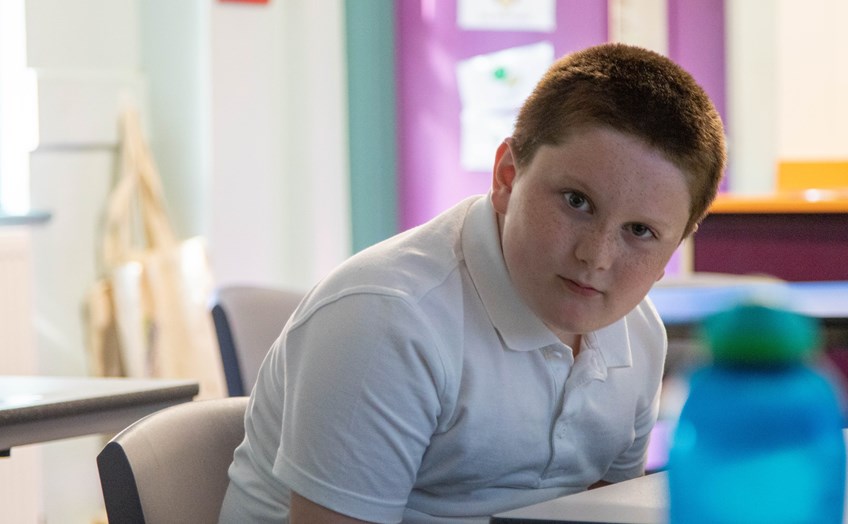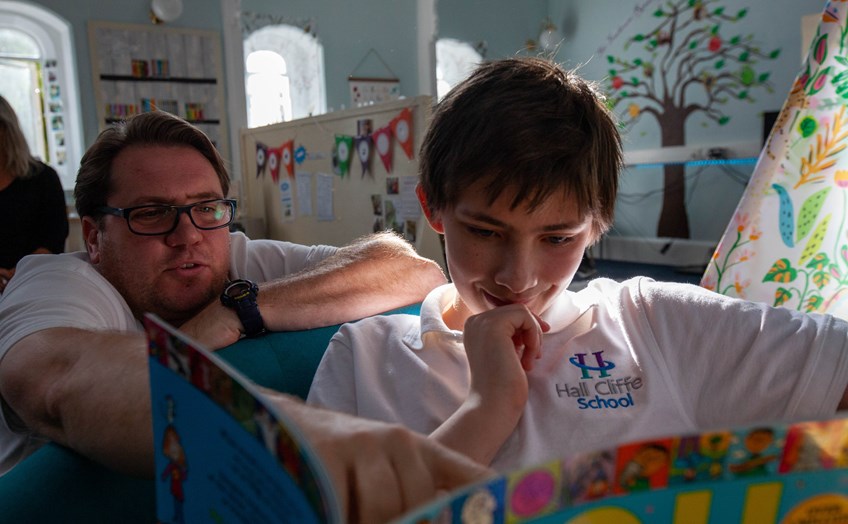 Our Commitment to Therapeutic Support
We have an extensive Clinical Team, who are able to offer our young people within our school a truly personalised and comprehensive package of therapeutic support.
We will ensure that every young person develops resilience and releases their potential by providing the appropriate clinical support for their social, emotional and mental health needs.
We will make a young person 'whole' by supporting them to develop the competencies and abilities to help them become a capable young adult.
We will completely integrate the delivery of therapeutic support.
We will operate a direct delivery model of therapy offering universal services targeted to the needs of individual children and young people.
Staffing and Pastoral Care
Our staff have a wealth of experience and qualifications in teaching and caring for pupils with Special Educational Needs. They have also received training from Witherslack Group's Clinical Team, which includes clinical psychologists, speech and language therapists, occupational therapists and therapists.
Teachers and teaching assistants are extremely well equipped in providing appropriate support to meet the needs of our pupils and establish a positive and engaging learning environment. The education staff consists of a stable and experienced team and the professional development of teachers and teaching assistants is supported through regular internal and external training. This ensures extremely effective teaching practices are in place and lesson activities are well-planned to support learning.
The Pastoral Care Team develop excellent links with parents, carers and families, as well as professionals involved with a pupil. They also provide additional support, when required, to help pupils engage in classes.
We are dedicated to the development of the 'whole child', focusing on areas such as independence, self-esteem, resilience, making safe choices and communication.
All this support allows each child, whatever their needs, the opportunity to engage and enjoy their education.
The Pastoral Care Team ensure that all pupils' well-being is constantly reviewed and developed, and that strong links are made between school and home.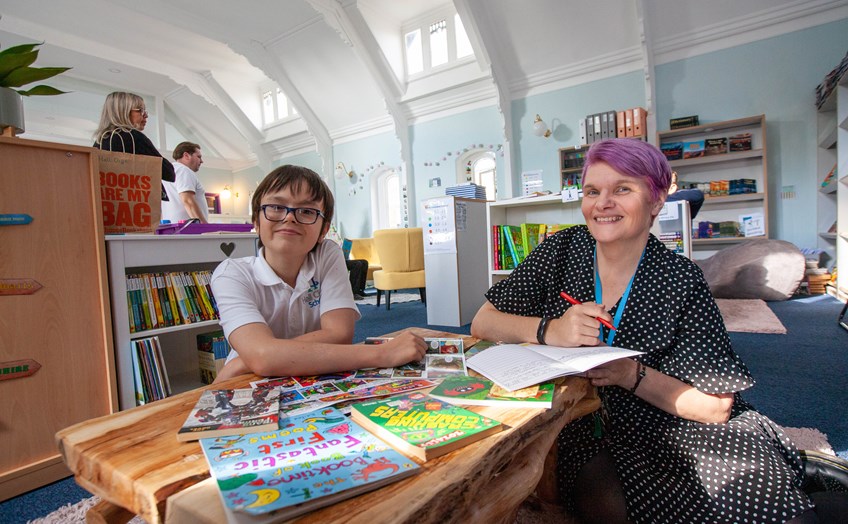 Make an enquiry
Whether you are interested in your child attending our school or just want to know more information about our offer, contact our team.

Contact Us