News
Team Spotlight: What it's like to be a Speech and Language Therapist at Witherslack Group
09 November 2021
What it's like to be a Speech and Language Therapist at Witherslack Group
Our latest Team Spotlight Blog is written by Helen, Senior Speech and Language Therapist, who started her career journey with Witherslack Group in September 2020.
My journey as a Speech and Language Therapist with Witherslack Group began in September 2020, where I started as a Speech and Language Therapist. In January I took up the new post of Senior Speech and Language Therapist for the Midlands region. This last year has been exciting; settling into a new setting, working with a different client group, embracing the new clinical structure and the drive towards trauma-informed provisions and not forgetting the challenges from the impact of COVID-19 and lockdowns.
If I was to describe in five words what it is like working as a speech and language therapist at  Witherslack Group I would say:
Collaborative
Supportive
Innovative
Rewarding
Unique
Collaborative – Witherslack Group acknowledges that every child's journey is different and holds a strong emphasis on placing the child at the centre of everything we do.  The implementation of the internal team around the child (ITAC) approach ensures that the child accesses relevant professionals and services.  Working closely together with the range of professionals within the Clinical Services team (Speech and Language Therapists, Occupational Therapists, Psychologists (Clinical, Educational and Forensic), Psychology Assistants and Therapists), enables targets to be set, monitored and reviewed regularly.   There is a true MDT feel within the Clinical Services ensuring we are all working towards the one goal of providing support for the child.
Supportive – whether it is support from your clinical supervisor, peers from the same professional discipline or your MDT colleagues support is always available.  Supervision is held monthly with your named supervisor, in addition, there are Clinical Services away days, regional away days and clinical professional away days.
Innovative – The Clinical Services team are always looking at ways in which practice can be changed to provide the outcomes needed for the young people within Witherslack Group.  Over the past year, the Clinical Services team have introduced:
The therapeutic practice model. This four-stage model sets the foundations on which each young person develops their ability to regulate and understand their emotions, and the capacity to access opportunities for learning and further development.  This model is embedded in both the home and educational settings.  The Clinical Services team have been busy delivering core training to school and home settings to embed the therapeutic practice model.
Witherslack Group Three Waves Model. The holistic therapeutic support and interventions provided by the MDT can be mapped onto Witherslack Group's Three Waves Model.
The introduction of Pearson's Q Global for assessments.
Digital case notes, allowing interventions being provided through Witherslack Group's Three Waves Model to be mapped onto individual students EHCP provisions.
Rewarding  - There is nothing more rewarding than hearing "Mrs Dunn I miss Lego Therapy groups, when can I come again", knowing that a visual aid has helped a student transition back into school or being asked to help with the wording of the communication targets for students. 
Unique  - Every day is different.  What I like about this role is the mix of direct and indirect intervention, being able to deliver consistent intervention and seeing the changes in students is one of the reasons why I chose to be a Speech and Language Therapist and working for Witherslack Group allows this to happen. Whether it is MDT assessments for new students, Lego therapy groups, speech sound groups, individual sessions, social skills groups, working alongside teachers to embed interventions such as Colourful Semantics and word aware across the curriculum or liaising with parents and other professionals each day passes quickly, is full of variety and enjoyment.
It is exciting times for the Clinical Services team, new management structure, implementation of the therapeutic and three-wave model I am very happy to have made the move to Witherslack Group and look forward to seeing what the future brings for Speech and Language Therapy in the Witherslack Group Schools and homes.
If you're interested in working for a great company that values you, challenges you and enables you to be yourself, look no further than Witherslack Group. To find out more about what life is like in our Clinical Services team, visit our dedicated page.
Helen, Senior Speech and Language Therapist.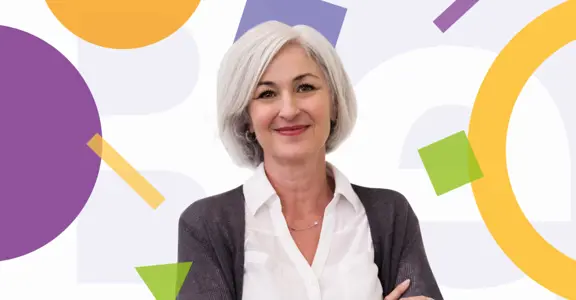 Join our Talent Community
Get access to exclusive content, speak to staff and get the latest jobs straight to your inbox.
Click here to join