News
Westmorland School named Apple Distinguished School
21 January 2022
Westmorland School is pleased to announce that it has been recognised as an Apple Distinguished School for 2021-2024.
The school has been awarded this for their use of Apple technology to break down the barriers to learning and to encourage them to work independently and collaboratively, so that they become confident learners and develop critical thinking. 
Apple Distinguished Schools are centres of innovation, leadership, and educational excellence. They use Apple technology to connect students to the world, fuel creativity, deepen collaboration, and make learning personal.
Sue Asher Head Teacher, commented: 
"The selection of Westmorland School as an Apple Distinguished School highlights our success in creating an innovative and compelling learning environment that engages pupils and provides tangible evidence of academic achievement. The innovative practice of using iPad devices has allowed learning to take place outside of the classroom so that pupils can have the opportunity to develop real world engagement to progress and improve their social skills, whilst evolving their IT skills simultaneously.The iPad devices have also allowed teachers to personalise learning within the classroom enabling pupils to take responsibility and show creativity in the way they learn."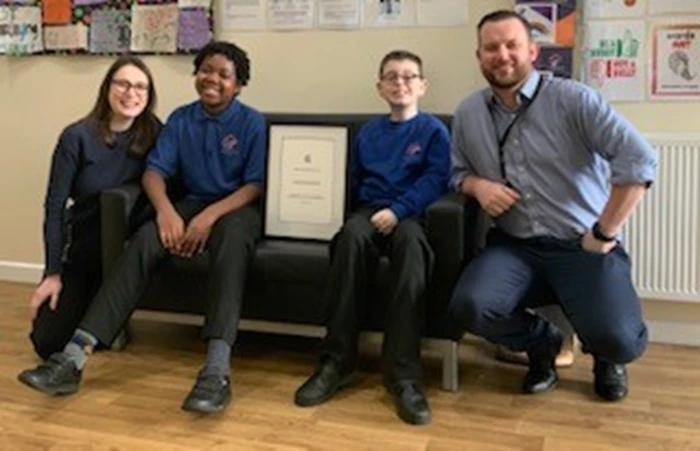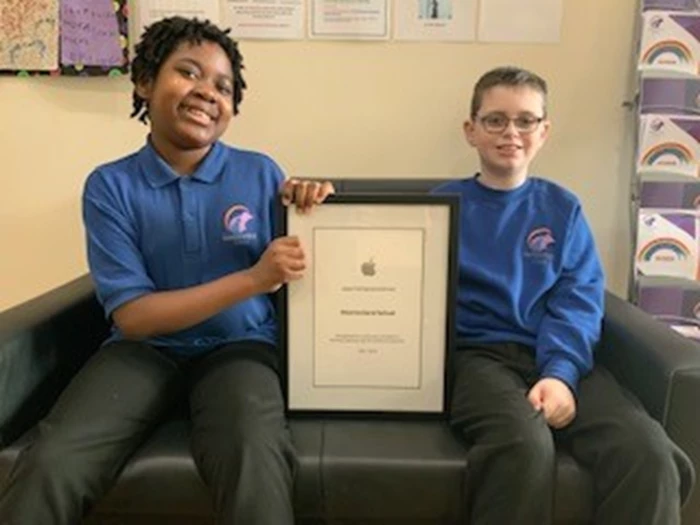 Well done to everyone involved in achieving the award.