News
Team Spotlight: Residential Support Workers and Team Leaders
25 January 2022
A Job for People Who Care
Our latest Team Spotlight Blog is written by Declan, Team Leader, who started his career journey with Witherslack Group around a year ago.
As someone who had a challenging upbringing, I have always been drawn to help others, after leaving university six years ago, I was at a crossroads in my life, trying to find something where I could benefit the world, and change lives for the better.
I looked at what was available, and I landed a job in residential care for young people with Autism, this was my first foray into the world of residential care. Since then, what started out as a career path has turned into a lifelong calling to help young people with Special Educational Needs.
It truly is more than just a job, it's a lifestyle in a sense, one where you become the family and support for children and young people, and you build life-long friendships with the team around you. It's tough, and not for everyone, with lots of ups and downs, but ultimately it's a job with a very strong purpose and one in which you have to truly care about people.
Around a year ago, I saw a job advertised for Witherslack Group as a Team Leader at a Children's Home. This was a new home at the time, and I jumped at the chance as this was an exciting opportunity to create something new – an environment where children and young people could flourish.
What attracted me to the Group was their ethos of never giving up on someone in their care, and throughout the interview, I got the sense that the team and people at the company really wanted to transform lives, rather than just fill empty spaces in a home.
My intuitions were correct, and I couldn't be happier, I've witnessed many providers give the bare minimum and treat care as a business, rather than a responsibility to provide the best possible start to life for children and young people. I'm continually amazed at the level of resource and support that we get from the Group, whether it's access to our in-house clinical team or the strong working relationship we have with Witherslack Group schools, we can truly create a wonderful home for our children and young people that's on another level to anything I've ever experienced.
I won't lie, it's tough as sometimes something can happen at any time of day, and you have to put the children first, so in that sense, it's a bit of a lifestyle, but seeing the change day-in-day-out and the impact you're having on someone's life is completely worth it.
Thanks to the easing of lockdown, we've been able to take the children in our home to so many great places – I think I've been to every theme park, football stadium and sporting event in the Midlands! The birthdays we've celebrated together with them and the moments of magic have been truly spectacular, it's exactly like being a parent.
I'm immensely happy to have joined Witherslack Group, there's a real sense of camaraderie, and I feel that I've ended up somewhere where I am rewarded for my hard work and effort, I'm treated as an individual, not a number and where the pay, benefits and future prospects are out of this world.
If you're considering a role in residential care, I would say do it! It does have its ups and downs, but in an environment like Witherslack Group, you'll be supported every step of the way, and the great outcomes for children and young people massively outweigh everything.
Declan, Team Leader.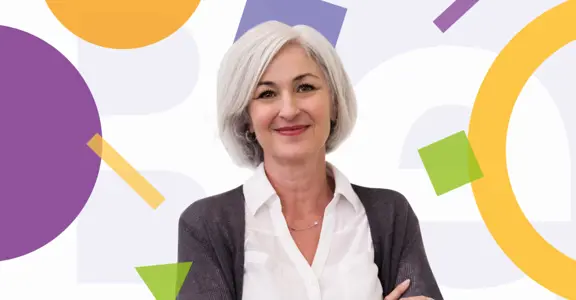 Join our Talent Community
Get access to exclusive content, speak to staff and get the latest jobs straight to your inbox.
Click here to join