News
Survival of the crisp packets
28 January 2022
Young people and staff from The Birches Children's Home are on a mission to collect empty crisp packets for a great cause.
Determined to help Miley Porritt, also known as 'Iron Man,' the young people have been working together to collect the packets to help him turn them into insulated sleeping bag liners for the homeless. 
Using 150 packets to make a liner, the packs are sealed together using the heat from an iron. The foil in the packet reflects a person's body heat onto them to help keep them warm.  While completing their research, the young people unearthed facts to motivate them further to help with the project, including it takes up to 80 years for a crisp packet to decompose, so rather than add to landfill, they figured it's more productive to help people on the streets. 
If you would like to join the staff and young people in this impressive campaign, you too can help by sending crisp packets to the following address:
Mr. M Porritt, 37 Marley's Way, Frome, Somerset.  BA11 3NG
How amazing is that?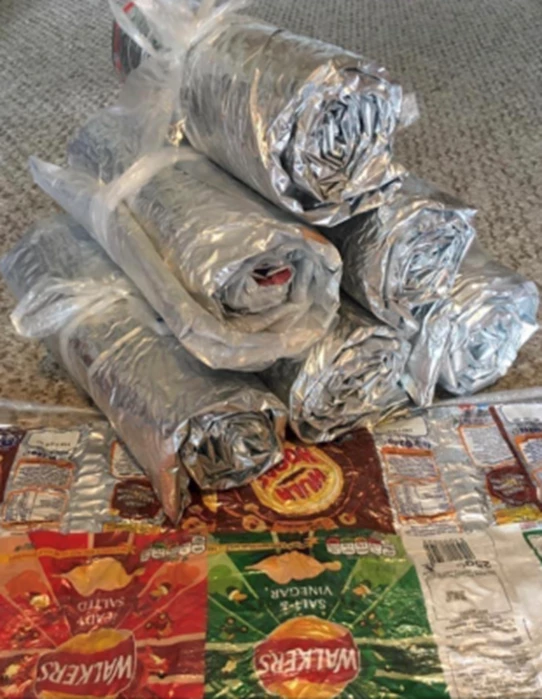 Insulated sleeping bag liners for the homeless