News
Local MP gets a grilling
14 January 2022
The Student Council from Dovetree and Avon Park schools came together recently to welcome their local MP, Mark Pawsey, a Conservative politician and a Member of Parliament for Rugby since 2010.
During their meeting at Avon Park School, Mark held a Q & A session where the councillors were given the opportunity to ask questions. To prepare for this, pupils worked together to come up with a series of questions ranging from local business, the environment to desert island choices! Mark was extremely impressed with the choice, quality and uniqueness of the questions asked by the council members. He also spoke to the team about the positives and negatives of being an MP, the impact they have and how important the local community is to his job.
Mark's visit took place during UK Parliament Week,  an annual event that is a celebration of the UK's democracy and the responsibility which MPs have in representing their communities.
Speaking after visiting Avon Park School, Mark said:
"I was delighted to visit Avon Park School and talk to the pupils there about the role of an MP. It was clear to me how enthusiastic they were to talk about the democratic process and how I as Rugby's Member of Parliament represent our town and community. Ensuring that MPs engage with their constituents, of all ages, is a vital part of the job and UK Parliament Week is an important part of that work."
Mark continued:
"It was also clear how engaged the pupils at Avon Park were with both the topics we were discussing as part of UK Parliament Week, but also wider issues such as the environment. Their questions were really insightful and interesting, and it was a pleasure to be able to answer them."
Rob James, Avon Park School's Executive Head Teacher added:
"It was wonderful to have our local MP Mark Pawsey visit our school so that our pupils were able to see how democracy works on a national level. They were able to see how their voice can really make a change."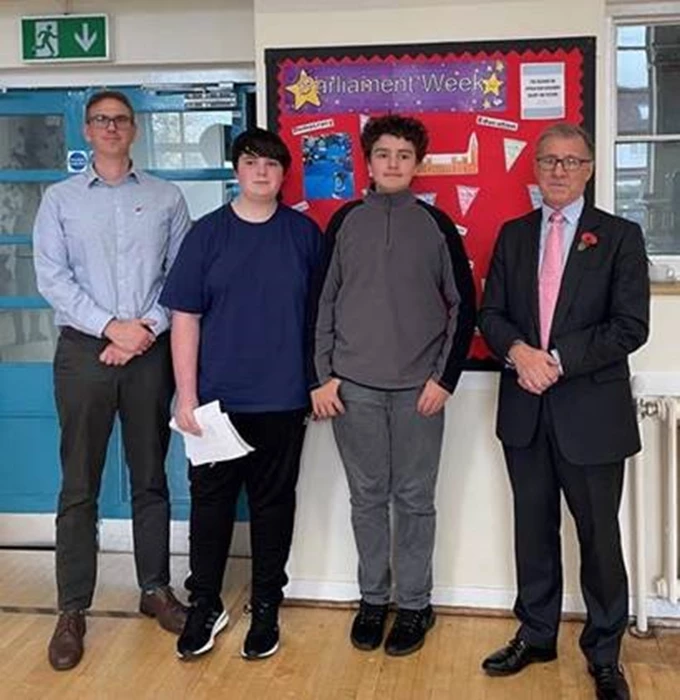 Local MP Mark Pawsey visits Avon Park School