News
Look who's behind you!
17 December 2020
Every year, pupils and staff from Westmorland School visit King George's Hall in Blackburn for their Christmas panto trip. This year, they couldn't go (boo), but that didn't stop the panto from coming to them.
Paul Henderson, Deputy Pastoral Care Manager organised the experience and explains the finer details:
We purchased a link to a pre-recorded show and set up the Bears Hall to make it a fun experience for pupils. On arrival, everyone received a goodie bag containing popcorn, fruit, a drink, and a light-up toy – we went all out! The experience was enjoyed by everyone and there was even a special appearance from the ugly sisters (if you look closer you may spot Rob Lynas, Deputy Head Teacher, and me) to introduce the show and make the pupils laugh.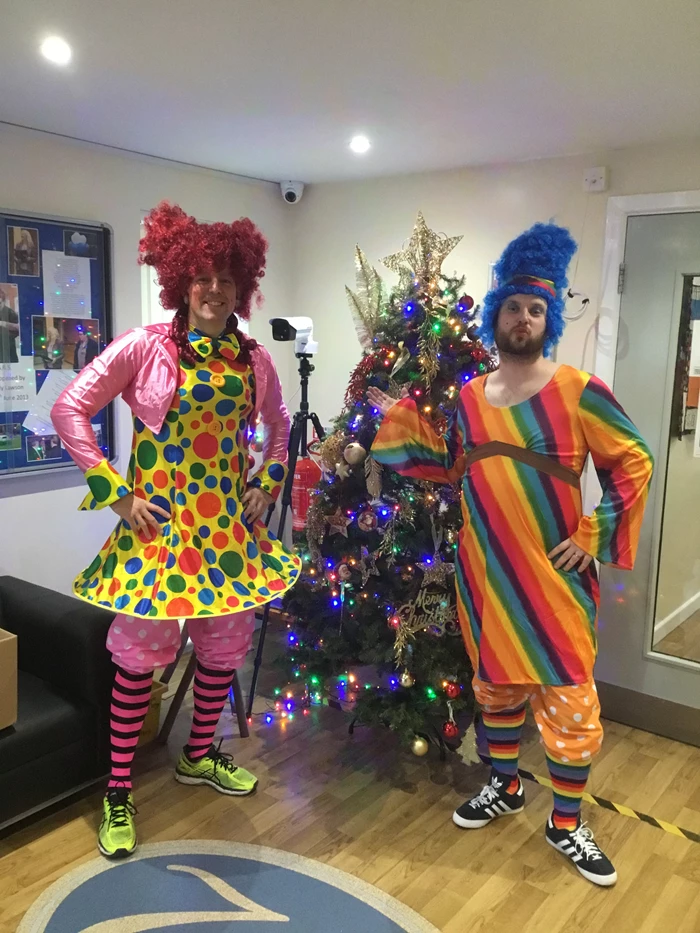 Pupils were in for a real treat with panto.