18 December 2020
One pupil from Cedar House School has been busy in the run-up to Christmas with a project she set up.
Inspired to give back during the festive season, she set up an enterprise to sell Christmas decorations she handmade. She raised £34, which enabled her then to go to the local shop to buy some selection boxes for the children at 'Bentham Pop Up Pantry' and accompanied the kind gesture with a card thanking them for all their hard work and supporting local families.
Her generosity didn't end there. She also decided she wanted to fill a shoebox to give to the homeless. She bought some goodies from the local shop to support local businesses.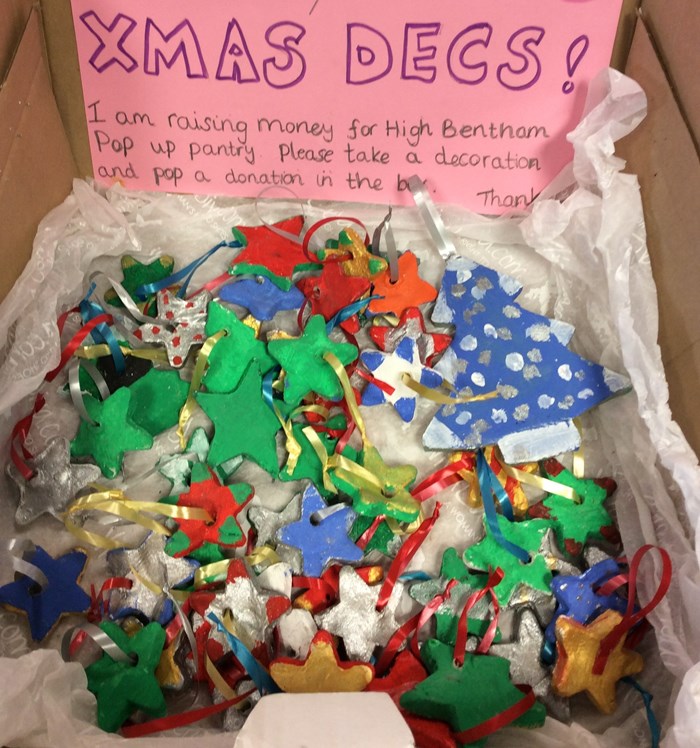 Pupils creates Christmas decorations and donates monies raised to local charity