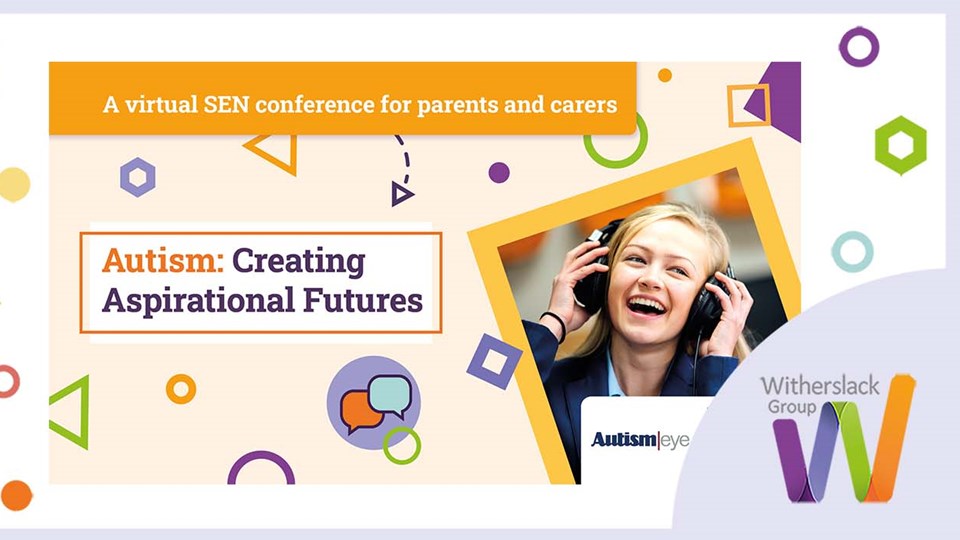 31 March 2022
Earlier this week, on Wednesday 30 March 2022, our events team welcomed over 1000 parents and carers to the Virtual Conference, 'Autism: Creating Aspirational Futures,' our biggest audience to date.
Our impressive range of speakers included Dr Tony Lloyd, CEO of the ADHD Foundation, Tracy Bowyer, Virtual School Coordinator for the ADHD Foundation, Anne-Marie Harrison from Ideas Afresh Education. Also included in the line-up was staff from within our Group, including Susan Gill, Head Teacher of Bridgeway School and Heather Morley, ADHD Advanced Practitioner Project Manager. Also in the line-up was a pupil from Bridgeway School. 
The success of the event was not only down to the fantastic speakers but also being expertly organised by Event Managers Clare Boyle and Camilla Hannah, the support from the Commercial Team and the huge efforts of our IT Team ensuring all technical aspects were in place to the deliver the conference digitally.
Dr Tony Lloyd commented on the success of the event:
"The ADHD Foundation Neurodiversity Charity are delighted to have been able to support this free SEND Conference for parents and carers. It is vital that families have access to good quality information and resources to help them understand and support their children. Thanks to Witherslack Group, events such as this are a lifeline to so many families."
Anne-Marie Harrison commented:
"Thank you Witherslack Group for hosting the virtual conference. The knowledge and commitment to supporting a positive perspective of autism from all the speakers was inspiring. I especially loved the contributions made during my presentation around wording 'positive pencils' ; a strategy to support well-being and happiness , by highlighting our kids abilities. " 
Susan Gill commented:
"It was a pleasure to be invited to speak at the conference and do hope that some of the practical advice was of use to parents and carers. As I said at the start of the session, I am always so impressed and humbled by the work put in by parents and carers.  Well done and never give up."
A special appearance was made by pupil Adam, who joined Bridgeway School in February 2019. Since moving to the school, over three years ago, he has made fantastic progress and both staff, and his parents are immensely proud of his achievements. Answering a series of questions by Stuart Sutton, Media Teacher, Adam shares his superpowers, passion for cooking and plans for the future. 
Press play to watch the presentation below. 
Adam's video presentation
A huge thank you to everyone for making this conference a great success.