25 March 2022
Pupils and staff from Sandwell Learning Centre recently embraced 'Ukraine Day' in support of the people and its country.
For the day, they rooted through their wardrobes to find blue and yellow clothing, which represents the flag of Ukraine. To further show their support, they visited a local supermarket to purchase essential items donated to the Ukrainian Aid Appeal.
To help pupils gain a better understanding of the situation, Senior Administrator Gemma Lenik shared an article about her Father's side of the family who originated from Ukraine. 
The article dating back almost 30 years, details how Gemma's Grandfather struggled to seek freedom from the Nazis during the Second World War, after he was taken from his family at the age of 14. It goes on to explain his trials and tribulations in the three years that it took him to make his way to safety in the UK and the joyful reunion that took place some 52 years later when he was reunited with his family. 
The day of learning about Ukraine has inspired pupils to continue their fundraising efforts for more causes and has helped them empathise with others.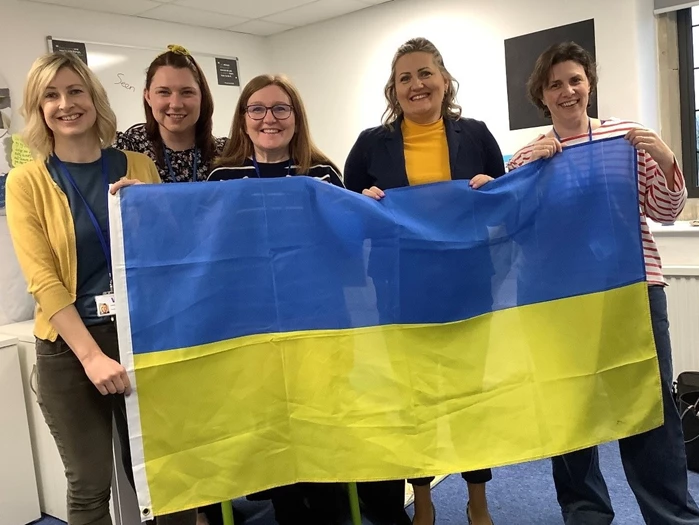 Pupils and staff support the people of Ukraine