News
To university and beyond
28 January 2022
Year 11 pupils from Oversands School recently visited The University of Liverpool to take part in a Physics and Engineering program.
The visit is one of many, where pupils will visit university campuses in different cities and is also a great opportunity to work with academics to help them plan for their future careers.
During the day, they took part in a tour of the campus and were able to discuss course options available to them.  As part of the visit, they will also be able to participate in a virtual session with a nuclear physicist later this month and will spend another day at the university with the engineering department.
The visit and planned tours have got the pupils excited about their future careers, and we really don't blame them.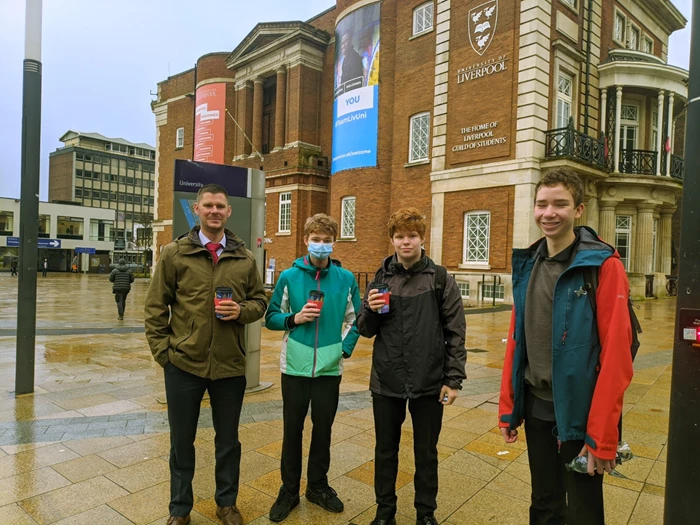 Pupils from Oversands visit The University of Liverpool