News
Rising sport star captures audience of 500
21 March 2023
Pupil, Asten from The Eaves Learning Centre continues to inspire his peers when he was recently invited to attend the Youth Sport Trust Awards dinner 2023.
The Youth Sport Trust is the UK's leading charity improving every young person's education and development through sport and play, as well as empowering young people to achieve their own personal best and equip educators to change lives.
Teacher Joe Edwards shares more detail. 
"Over the past year, Asten has been selected to be a young role model at a number of Step into Sport days in the county.  He was originally selected by Rachel Bown of Fairfield College and has since continued to grow into the role as a Young Ambassador for the Youth Sport Trust. These events have required him to give a presentation about his life; past, present and future, to over 60 young people, from both special and mainstream schools. After each presentation, he delivers an activity to the group focusing on key leadership qualities." 
He continued: 
"As a result of his incredible efforts, impeccable behaviour and being an all-round outstanding role model, I recently received an email from the Youth Sport Trust inviting Asten to attend their awards dinner.  The idea was put forward to him and our leadership team, and obviously, neither hesitated to accept this offer. With the help of staff, he planned and practiced answers to the questions that would be asked on stage.  He was also keen to ensure his presented himself with pride, so ensured he had a slick new hair-cut and shaved the night before.  A new suit completed the look of a very well put together young man, ready to face his exciting challenge."
The day was full of proud moments.
"Prior to the event, where he would share his story with over 500 people, he also sat four exams of which he engaged well in. After his English exam, he set off for the Telford International Centre with myself and Pastoral Care Assistant Joe Smart.  He was excited for what was to come, especially the three-course dinner but equally nervous, however, hid it well! When we arrived in Telford we had a short turnaround time due to the three-hour drive where Asten had to do a practice run and meet the rest of the panel. During this time, we all got the opportunity to meet Jill Scott MBE (England Lioness / Queen of the Jungle) and Ali Oliver MBE (CEO of Youth Sport Trust)."
Taking to the stage with ease. 
"The time came to do the talk, he was offered support by his teachers, but declined and walked off confidently with the rest of the panel.  On stage, all of the panel were asked their first questions: who they are, where they come from and their role as a young leader.  He answered this well, using his written notes. At the end of the session, this was met with a standing applause from the audience, which gave Asten the confidence he needed to go on and excel in his following questions. He spoke with skill, confidence and with great pride as he addressed the audience describing his leadership journey so far, and throughout was met with cheers and applause. As his confidence grew and he took on board the way the other panel members were speaking, he abandoned his notes and became even more engaging and animated."
Relief, joy and achievement.
"After the presentation, he was filled with relief and joy, but most of all an understanding of how big an achievement this had been as he was not only the single chosen representative from England on the panel, however, was the only child, and furthermore the only young person with additional needs to be selected to be a Young Ambassador."
Joe concluded:
"Asten has done more than just excel, he has gone above and beyond in his commitment to this journey.   He has accomplished something that will stay with him, and the staff team who have been lucky enough to have been a part of his journey, for the rest of his life and theirs. Well Done Asten, we are all so proud of you!"
You can read more about Asten's journey here.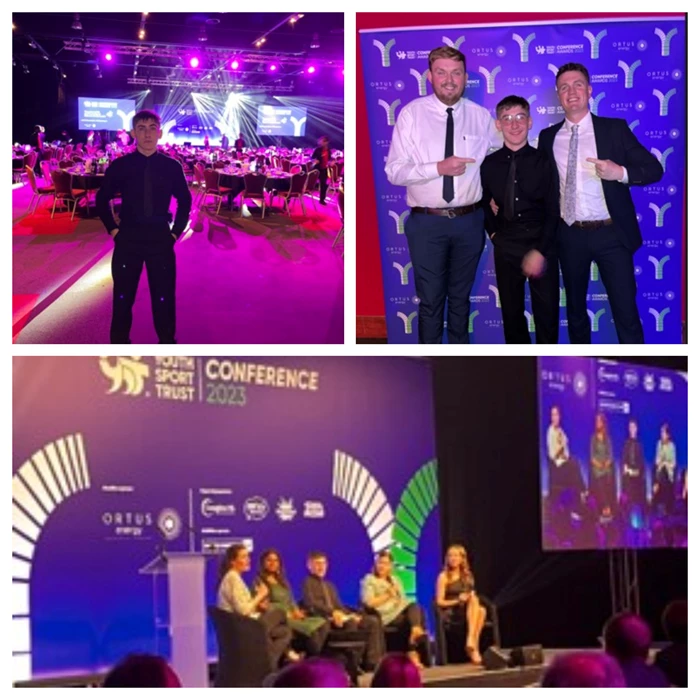 Asten continues to inspire peers