17 March 2023
Pupils from Ashbrooke School recently visited SafetyWorks, an interactive safety centre based in Tyne & Wear.
The centre provides opportunities for young people and community groups to experience a range of interactive safety scenarios in impressive, true-to-life settings, helping them learn how to prevent danger and live safely.
During the day, pupils discussed protective clothing and were provided with hi-vis jackets.  They talked about the safe use of the metro and were given a presentation by a member of the fire service, who discussed how to prevent a fire.  As well as this, they got stuck into a class-based activity identifying potential dangers.
Everyone found the session engaging and enlightening, learning about how to stay safe throughout their daily routines.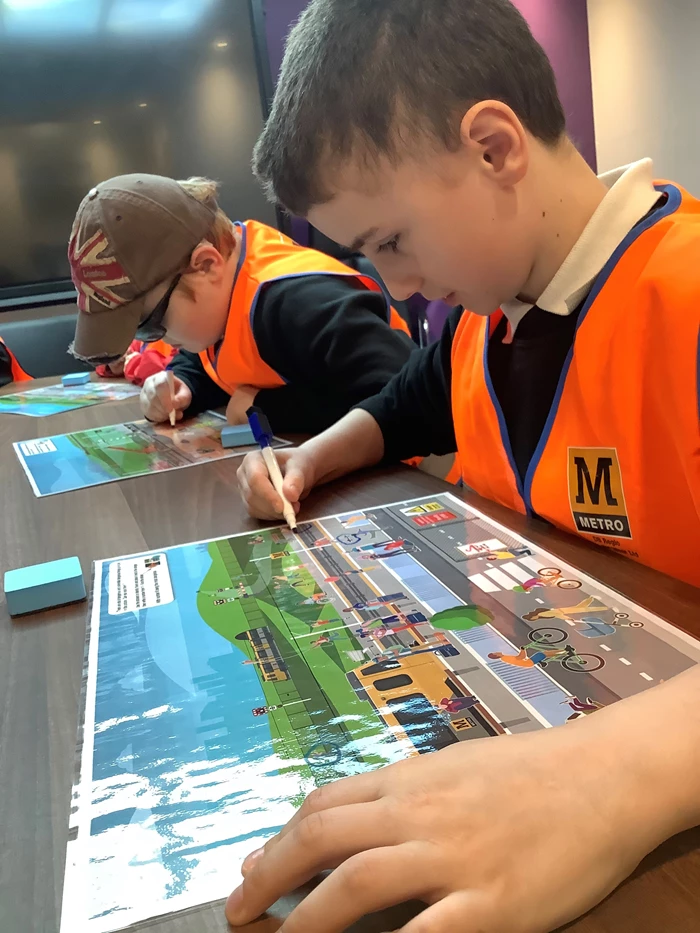 Pupils engage in safety workshop