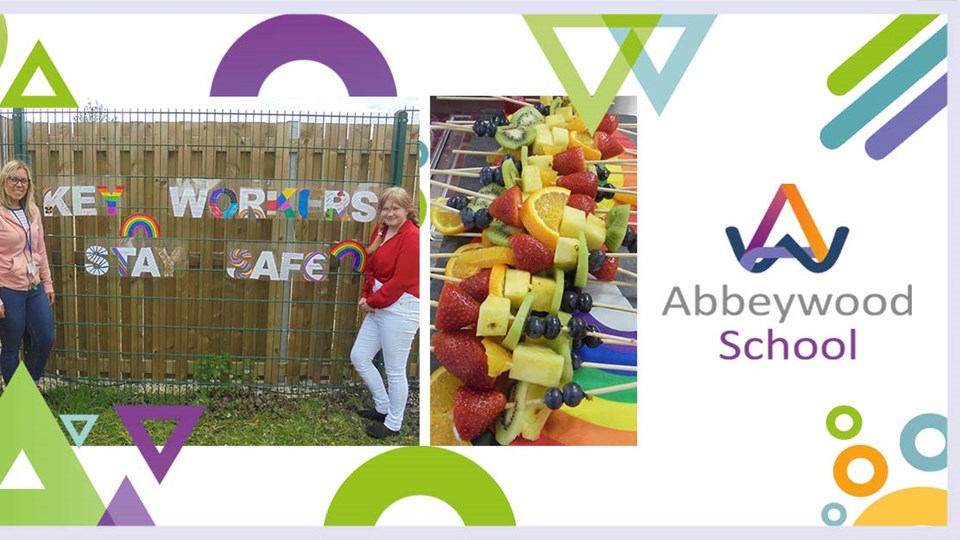 News
Sprinkling Of Colour At Abbeywood
14 May 2020
Pupils from Abbeywood School recently hatched a brilliant plan to raise money and awareness for keyworkers by holding a non-uniform day. Pupils and staff were encouraged to root through their wardrobes to wear bright, fun and colourful outfits to spread some cheer by dressing up in their most vibrant and colourful clothes.
During the day, everyone worked together to create a rainbow banner using arts and crafts and proudly put it on display for the school's local community to enjoy.
The fun didn't end there as pupils tucked into a colourful lunch prepared by the catering team with the help of a pupil who showed her cooking skills.
It certainly looks very tempting, well done everyone!