News
Six questions with: Monica, Senior LAPM
26 November 2021
Witherslack Group (WG) is a place where you can be yourself and find your true passion. Many of our people join us in a particular area, but decide they want to try something different after a few years, and we're not ones to keep people in boxes.
We're a big company and we love giving our staff big opportunities to help them find their passion and develop. There are endless ways to progress or retrain to access different career pathways, with lots of success stories along the way.
One such person who took full advantage of this is Monica, who joined us as a Teaching Assistant (TA) and developed into a Senior Local Authority Partnership Manager, a key role aimed at managing relationships with Local Authorities. We asked her six questions about her and how she progressed into her role at Witherslack Group.
How did you come to join Witherslack Group?
I was doing some agency work as I had been caring for my Mum and the agency work fitted around my needs at the time. I was sent to Chilworth House Upper School as an agency TA and when I found out they were looking for a permanent TA I decided to apply – that was in June 2013!
Tell us about your current role and how you got there?
I am the Senior Local Authority Partnership Manager for the South. I deal with all referrals for Queensmead House School, Chilworth House School and Chilworth House Upper School. I liaise with all of the Local Authorities in the South promoting our provisions and sorting fees and contracts for young people that they place. I also oversee what is happening in the Midlands, providing support and attending meetings where needed – After getting the role as a TA, 6 months later a new role in the company for a Pupil Liaison Officer at Chilworth was advertised. Due to my roles prior to Chilworth House School, I decided to apply and got the job. 18 months later the role of Local Authority Partnership Officer came up, which I got and this meant I then took on responsibility for Avon Park School as well as Chilworth House School and Chilworth House Upper School. I was promoted to my current role last year which also involves line managing another LAPM and an Admissions Coordinator.
Who or what has helped you to progress?
I think it has been a combination of hard work and commitment as well as the support of people around me in the schools and Group. Early on people vouched for my hard work which gave me the initial leg up in the company and from then on Fabia and Jude (our Partnerships and Commercial Director) have both been incredibly supportive in helping me to achieve my goals.
What would be your tip for those that are looking to apply for a role at WG?
Do it! We work with children and young people with special educational needs and it is such rewarding role, no matter which part of the organisation you work in. Witherslack Group helps so many families and young people across the country due to the support they provide for young people who come through our doors. Also, if you are dedicated and work hard, your hard work will be recognised and rewarded within the company.
What has been your favourite part of working at WG so far?
I love the autonomy I have in my role, I am trusted to work hard and get on with my job. Although I am accountable to both Fabia and Jude, I feel trusted in how I do my job and the decisions that I make. I feel very valued at work which is a great feeling.
Where do you see your career pathway taking you in the future?
All the way to the top! 😁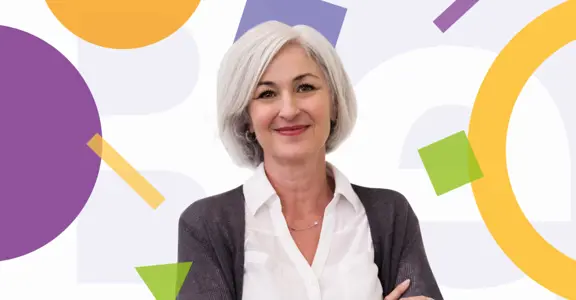 Join our Talent Community
Get access to exclusive content, speak to staff and get the latest jobs straight to your inbox.
Click here to join