News
Remembrance Day tributes
18 November 2022
Children, young people and staff from across our Group paid tribute to mark Remembrance Day through a variety of activities.
Below are the details of how each provision commemorated the event.
Cumberland School
Pupils and staff from Cumberland School started the day with a whole school assembly where one pupil, Luke, read John McCrae's poem, 'In Flanders Fields,' followed by a member of staff playing 'The Last Post' on his euphonium. 
In the lead-up to the day, pupils created hand-woven poppy wreaths, recycled bottle poppies and wooden crosses, which were laid, while observing a 2-minute silence.
To compliment the occasion, the conference room was transformed into a 'museum,' where pupils and staff brought in memorabilia from family members, consisting of medals and photos, which sparked interesting conversations about this subject.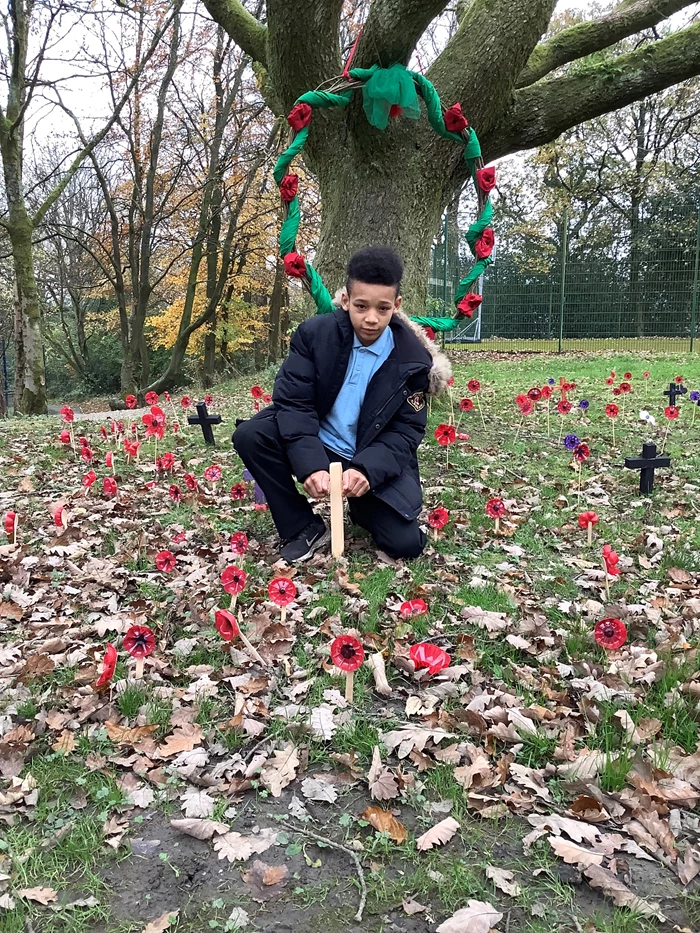 Eaveslea Children's Home
Eaveslea Children's Home acknowledged Remembrance Day with a minute's silence.  Prior to the day, they created some artwork with one young person, Willow's artwork hanging for everyone to enjoy.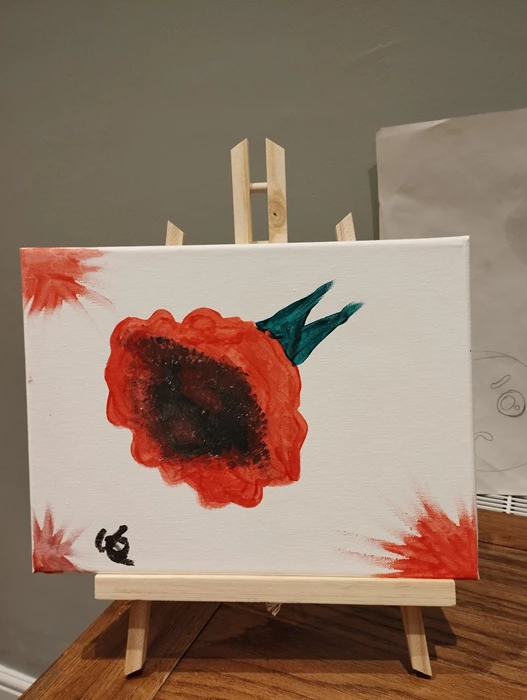 Greenholm School 
Two pupils, Pedro and Joaquin from Greenholm School, marked this special occasion by attending a Remembrance Day Service on Sunday in the local community and met with a local counsellor to lay wreaths.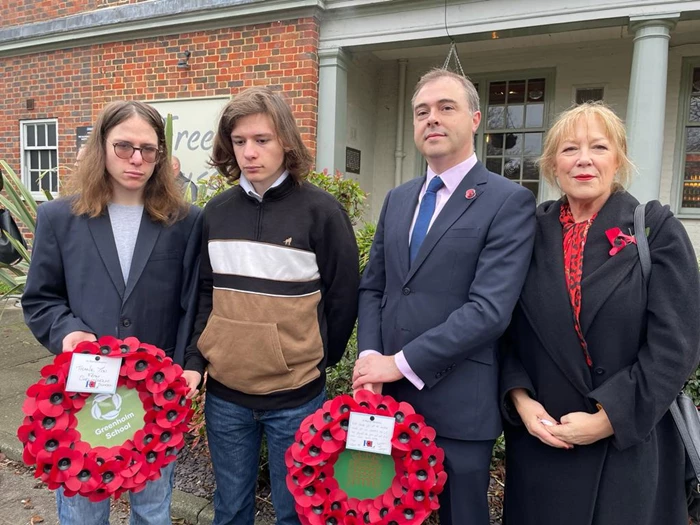 Hartwell School
For their first Book Club, bookworms from Hartwell School read extracts from Michael Morpurgo's 'Private Peaceful,' and were thrilled to welcome Head Teacher, Peter Ewart, who also read aloud. 
During the day, they participated in a range of craft activities, including creating poppy wreaths and stained glass poppy displays, which linked nicely with John McCrae's poem, 'In Flanders Fields.' They also enjoyed a few sweet treats as a reward for the avid readers as they relaxed back in the newly refurbished library while getting stuck into their book.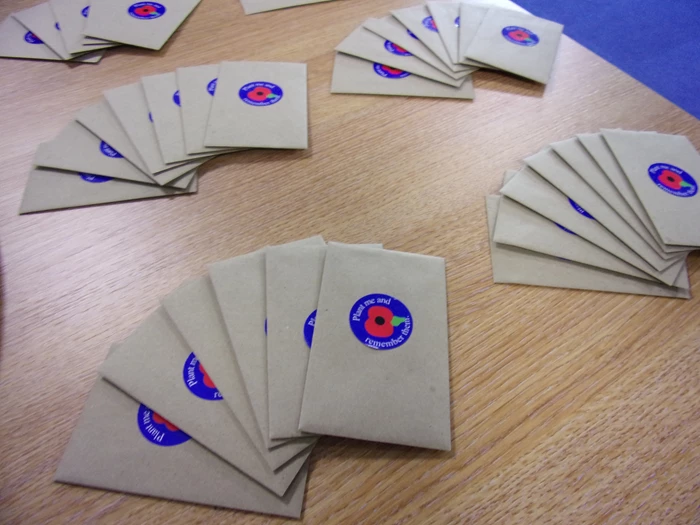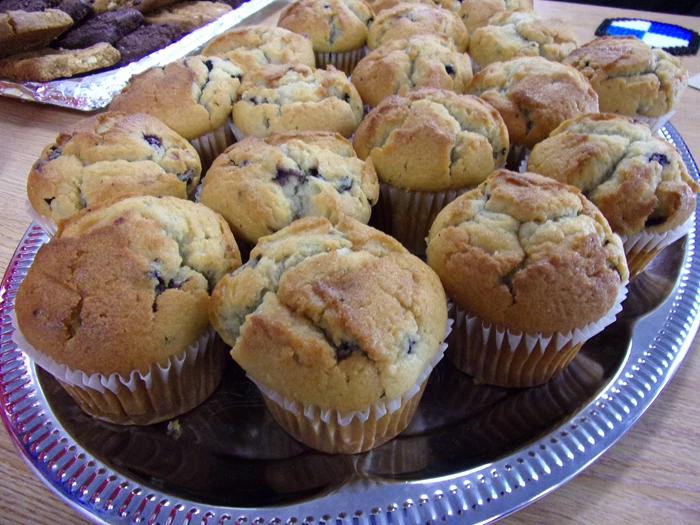 Pontville School
The catering team from Pontville School provided pupils with a selection of foods to try and taste from World War II, including spam and corn beef fritters. Pupils also received an information pack to help them understand the concept of rationing.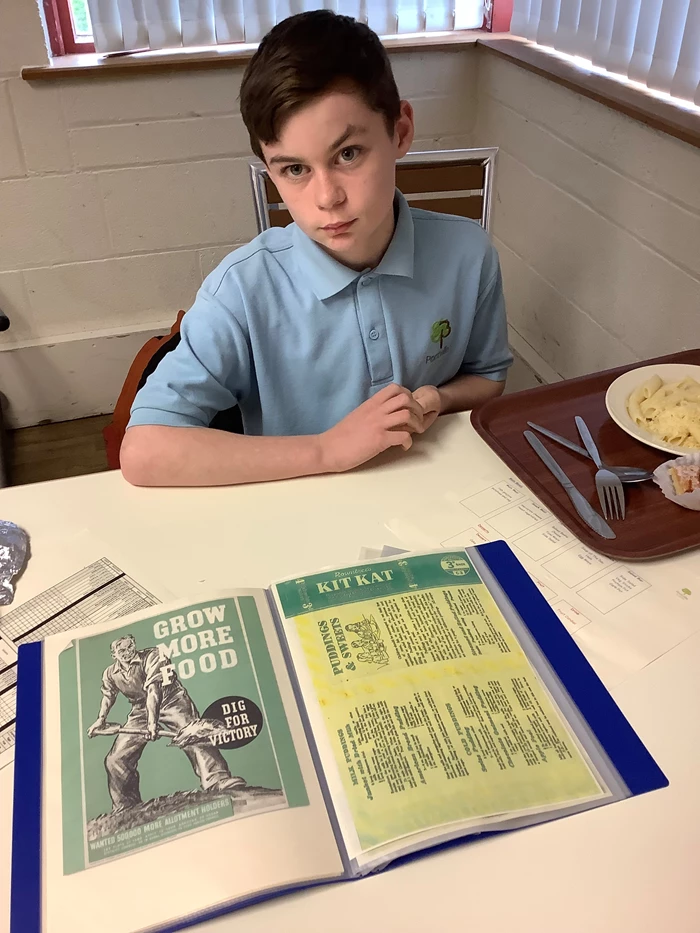 Queensmead House School
Pupil, Daniel from Queensmead House School requested if he could attend school on Remembrance Day in his cadet uniform.  As part of the Junior Leadership Team, he wanted to encourage his class to recognise a 2-minute silence at 11 am to mark this special day.