News
Week of adventure, fun and team work
19 November 2021
There's been a flurry of activity at Queensmead House School, where pupils continue to learn through new and exciting experiences, and most recently, even parents and carers got involved in a project.
Deputy Head Teacher, Laura McGregor shares details of their recent 'Marvellous Meet and Greet Event.'
"Recently, we were delighted to welcome many parents and carers into school for our Meet and Greet event. They were greeted by the Senior Leadership Team, who shared information about the growing team and the school's vision and values. Our Clinical Services Team spoke about the therapy offered, and even set up a stall with resources, and answered any questions parents and carers had." 
She continued: 
"Parents and carers also got to meet the class and form teams working with pupils and an activity they got involved in was The Umbrella Project, which celebrates the intelligence, ability, and talent of every human being- including every neurodiverse individual, empowering and enabling the next generation of children and young people." 
Laura concluded: 
"Organised by the ADHD Foundation, the Umbrella Project aims to bring uplifting displays. During the session, parents and carers collaborated with pupils to decorate umbrellas with names and messages about our community's interests, strengths, achievements, and superpowers.  It was a wonderful way to pull the community together in celebration of the strengths of our learners.  Below are a few photos of the display that our Maintenance Team installed in our reception." 
The Umbrella Project displayed at Queensmead House School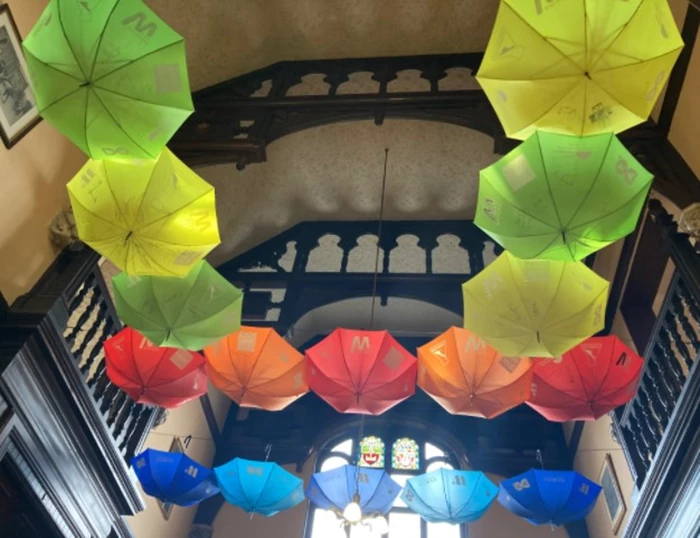 DT and Art 
Elliot, Archie, and Rihanna from Marconi and Atwater Class unboxed The James Dyson Foundation Engineering box. Designed to introduce pupils to Dyson technology, the box encourages them to think like engineers, examine the design process and solve problems.
Pupils and staff were equally engaged, taking apart parts of the Dyson vacuum cleaner and putting them back together again. They were able to see how each piece fitted together and how it worked.
Pupil takes apart Dyson vacuum cleaner to see how it works
Remembrance Day 
Visionaries Class have been learning about 'Britain at War' this term. The topic started with a discussion about the reasons for war and why they start. They also learned about Remembrance Day, why we celebrate it and why we wear Poppies to remember the fallen. 
The pupils were creative building the poppies out of air-dry clay – how impressive is that?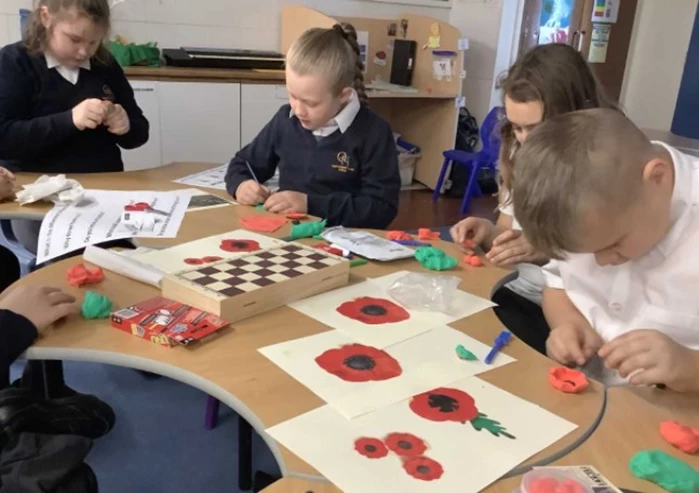 Pupils create poppies out of air-dry clay
What a week! Well done everyone.