News
Preparing for the world of work
09 November 2022
Pupils from Queensmead House School got stuck into a variety of activities, including community engagement, food technology and digital media.
Community Engagement
As part of the school's commitment to engagement with the local community and current affairs, pupils recently participated in aiding the Windsor Food Share. This community food hub provides short-term weekly help in the form of non-perishable foods, including bread, eggs, milk, vegetables and much, much more to families in the local area. One year 10 pupil, kindly donated a generous amount of his favourite crisps and pasta to the hub.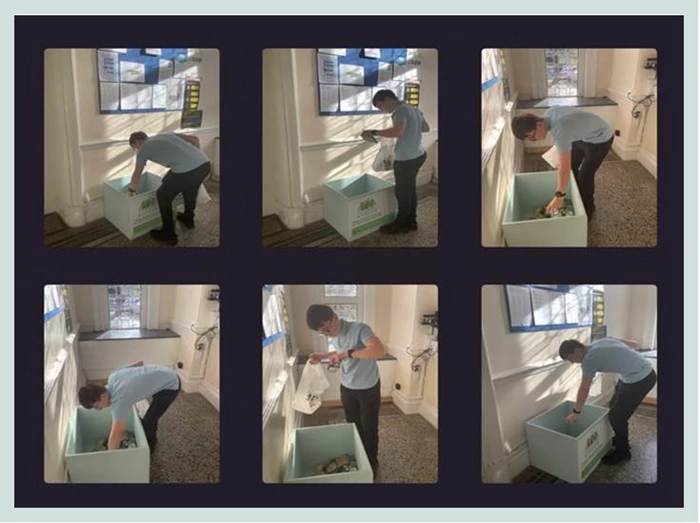 Food Technology
Pupils from year 7 have been working through an introductory unit of work that teaches them about safety in the kitchen, how to use appliances and utensils, and how to make a range of recipes that grow in complexity.
Year 8 and 9 pupils have been working through an exciting new process in Food Technology, which involves considering a range of recipes and then creating their chosen dishes.   As part of their learning, they researched their ingredients, placed their food orders online and arranged for it to be delivered to the school.  This is a fantastic life-skill to develop where pupils can begin to appreciate the relative value of the items ordered, and make sensible decisions about quantities and branding.
Once the food is delivered to the school, pupils studying BTEC Hospitality, receive the goods, checked for quality and accuracy, and then store the goods correctly as per food safety guidelines.  Recently, these pupils have been studying a unit on Food, Health and Safety, which will eventually lead to a visit to the The Castle Hotel in Windsor to meet and interview the Executive Head Chef, and to see a professional working kitchen in action.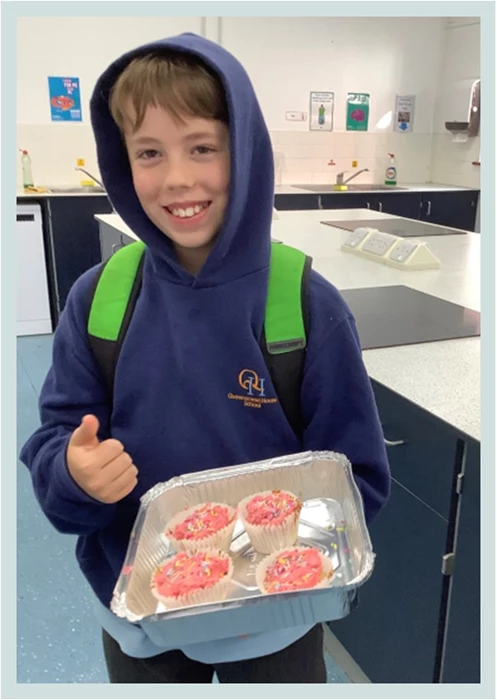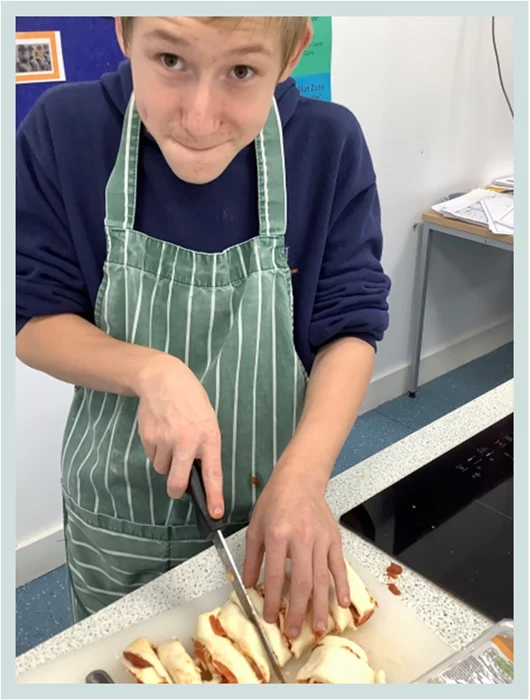 Creativity
Pupils have recently been introduced to a new subject called Creativity, which is complementary towards Art & Design.  As part of the course, they get to explore digital-based art, involving desktop publishing, photography and editing, videography and script writing.  Their most recent work involved animation using Halloween as their theme and also created digital collages inspired by the works of Guiseppe Arcimboldo, an Italian artist.
The techniques, the pupils have been introduced to, can take years to master. Impressive stuff!