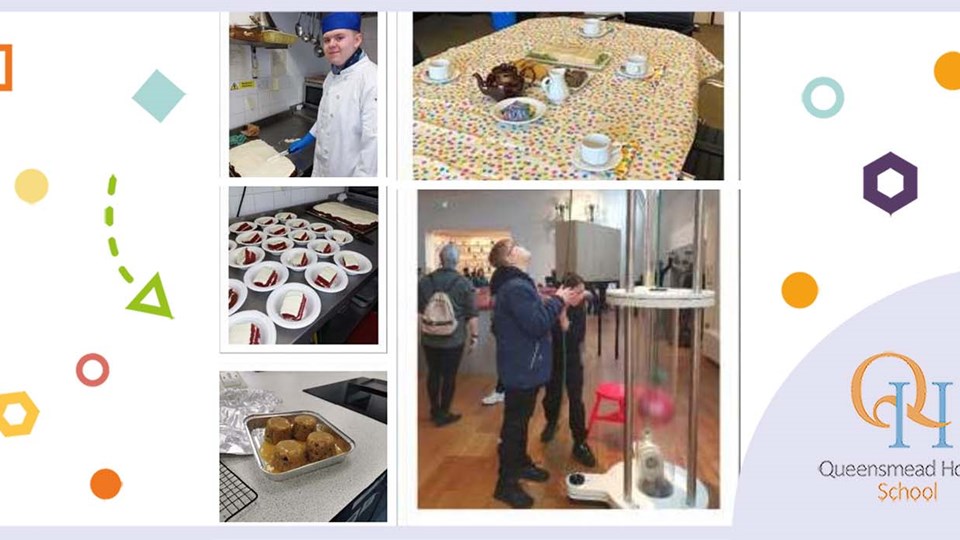 News
Food experiences with a mix of science
20 May 2022
Last term, pupils and staff from Queensmead House School enjoyed a flurry of activity, involving lots of scrumptious food and a visit to London's Museum of Science.
Guest Chef makes his mark
Pupil and guest Chef, Lucas Bryce joined the kitchen staff as part of his Hospitality and Catering course, for a week of chopping, whisking and baking.  Lucas created a tasty three-cheese vegetarian frittata, light flaky vegan pastries and some divine, and much admired red velvet cake.
Lucas did a superb job and everyone was grateful for all his hard work, especially the staff in the kitchen.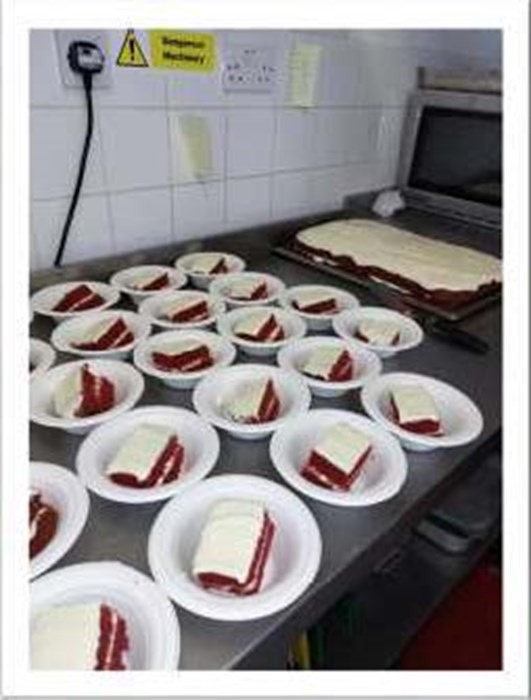 Madela Class create delicious food
Staying on the theme of delicious food, Mandela Class rolled up their sleeves to bake and create their favourite foods in food technology. This included classic apple crumble, sticky toffee pudding, steam sponge pudding, as well as farmhouse loaves and tasty ginger biscuits.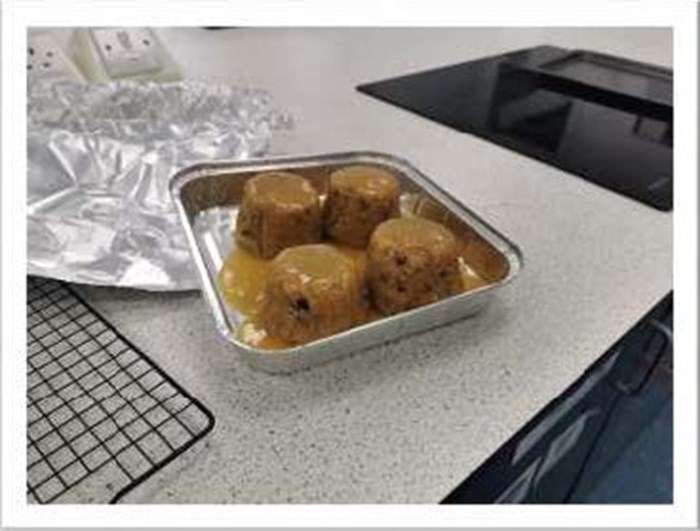 Afternoon tea for two or more!
Year 7 pupils enjoyed an afternoon tea party as part of their weekly reward. The scene was set with relaxing music, a tablescape full of character accompanied by homemade sandwiches and a cup of tea for two or more. Sounds like a dreamy Friday afternoon!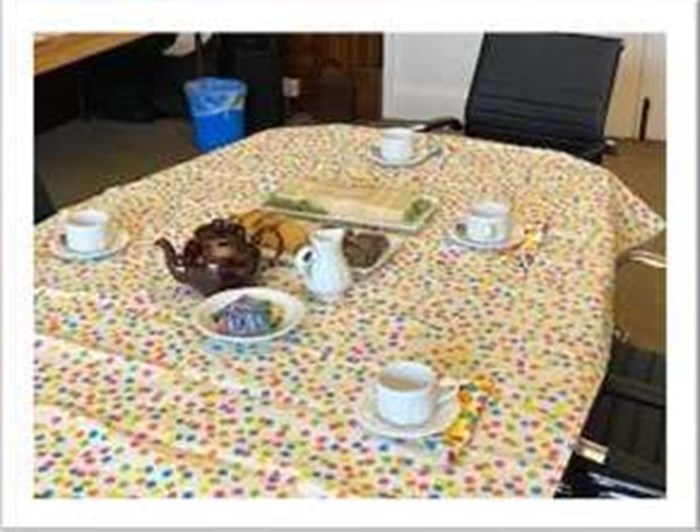 WonderLab Exhibition
Going back to Mandela Class, they recently enjoyed a trip to the London Museum of Science, as part of their cross-curricular activity for geography and science to view their most recent exhibition 'The WonderLab.' 
The excited pupils navigated their way into London by train, transferred from Waterloo via the underground and walked along South Kensington to their destination to explore the wonders that awaited them.
During their visit, they were given a demonstration of electricity and chemical reactions, followed by the Wonderlab Exhibition which kept them all very focused as they experienced the wonders of science!