26 April 2023
Pupils and staff from Queensmead House School recently celebrated Eid, which follows after the month of Ramadan, when Muslims around the world fast.
To kick-start their celebrations, pupils and staff adorned their hands with mehndi. They took inspiration from photos and got to work on each other's hands to create designs that were impressive. 
Later, they played games reinforcing teamwork, including building towers made of spaghetti and marshmallows.  Pioneers Class managed to build a tall structure measuring 60 cm that stood the test of time, standing for 60 seconds. 
Everyone enjoyed the activities as they came together to celebrate the event.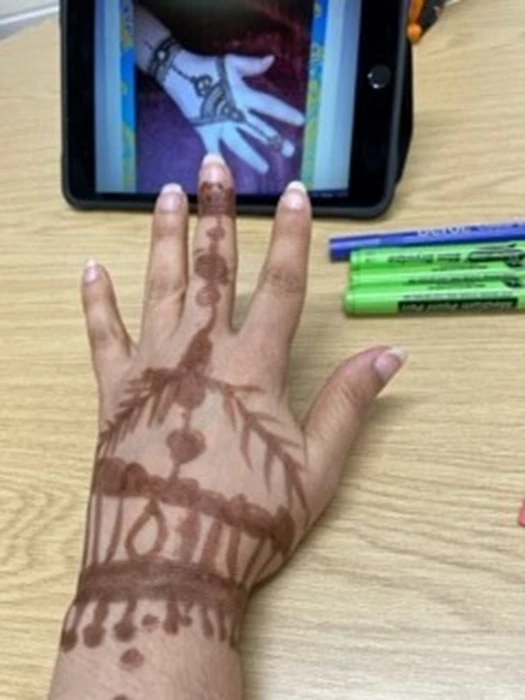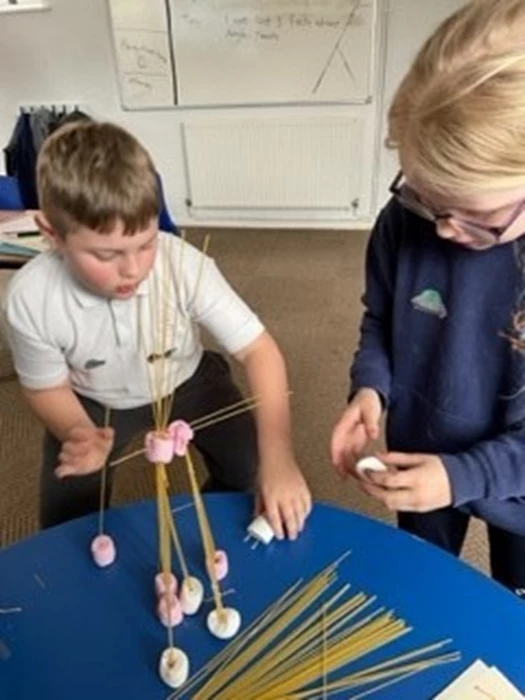 Spaghetti and marshmallow tower