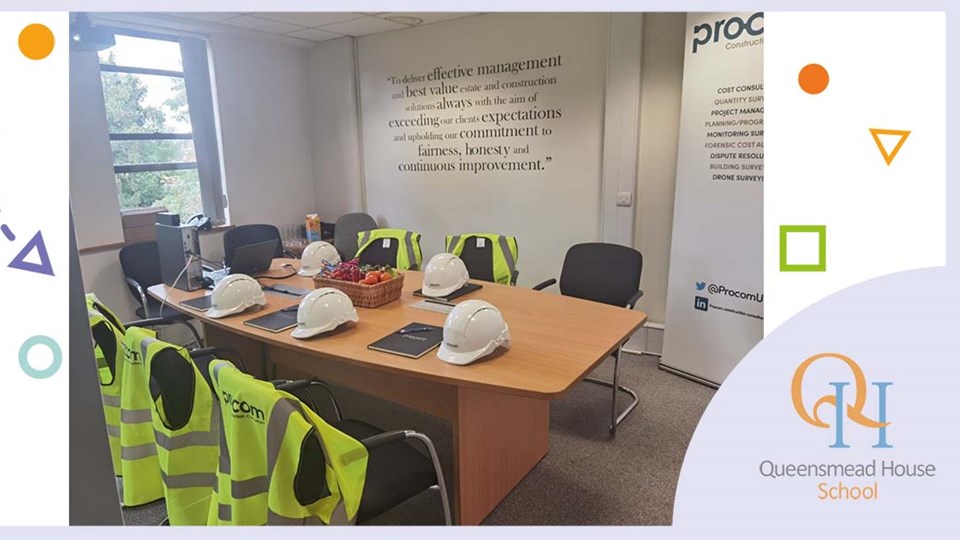 News
Constructing brilliant futures
12 November 2021
Year 10 and 11 pupils from Queensmead House School recently visited the offices of Procom Construction Consultants in Wokingham. The company welcomed pupils with enthusiasm with a meeting room set up with hard hats, high-visibility vests and plenty of refreshments.
This visit enabled pupils to get a real insight into construction and the working life of an office. Mark Sanchez, Associate Director, and Sam Busbridge, Quantity Surveyor, delivered an exciting and engaging presentation that included their journey to success, highlighting the advantages of apprenticeships as well as pursuing a university degree. 
The duo described what makes a work environment great and highlighted teamwork and excellent communication skills as some of the most important aspects. Following this, an illustration of the services construction management companies offer was shown, and during this segment, pupils tapped into their mathematical abilities to explore the latest quantity surveying software and calculate the number of bricks required to construct a building. 
The presentation ended with what companies like Procom look for in candidates. Pupils took away that they would like young people as part of their team who hold on to their dreams, lifelong learners, are kind to themselves and others, and always remember that success is a process and not an event.
Following on from the visit, Nadin Marsovszki, Teacher, who organised the visit, received some great feedback from Mark and Sam. 
"We have to say that Zach, Jess, Lucas, James and Ryan were fantastic and asked some excellent questions. They were also very polite, engaged, respectful and seemed very comfortable being in the office environment, and hopefully, they learned a lot. We would have no problem having them or any other students you think would benefit from the experience over to the office again."
What brilliant feedback! Well done everyone!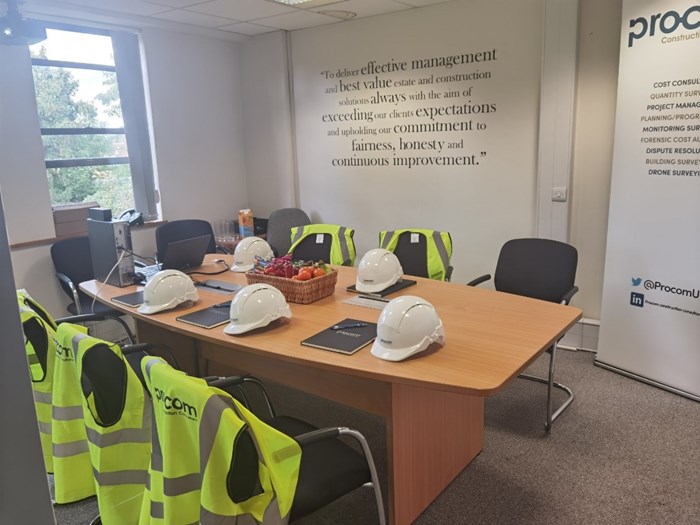 Pupils gain insight into construction