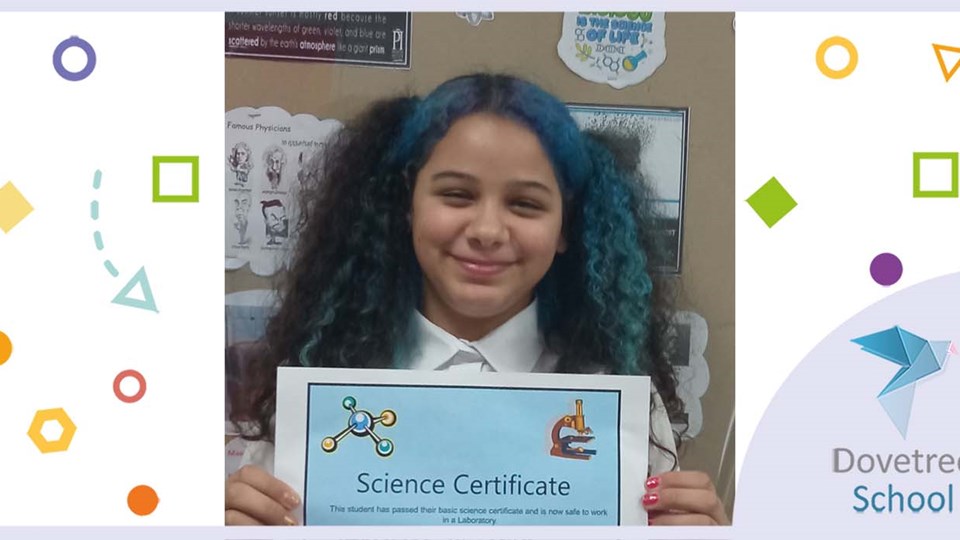 News
Proud pupil celebrates award
25 February 2022
Aspiring scientists from Dovetree School have been learning how to use equipment and chemicals safely during their science lesson.
Teacher, Lee Mayer has been mightily impressed with the hard work and knowledge pupils have shown, so he created an award to celebrate the 'Safe in Science' unit.
The first recipient of this award, pupil GraceyLee was thrilled to be presented with a certificate and asked Deputy Head Teacher, Ed Wright, if this good news could be shared with everyone!
Well done GraceyLee!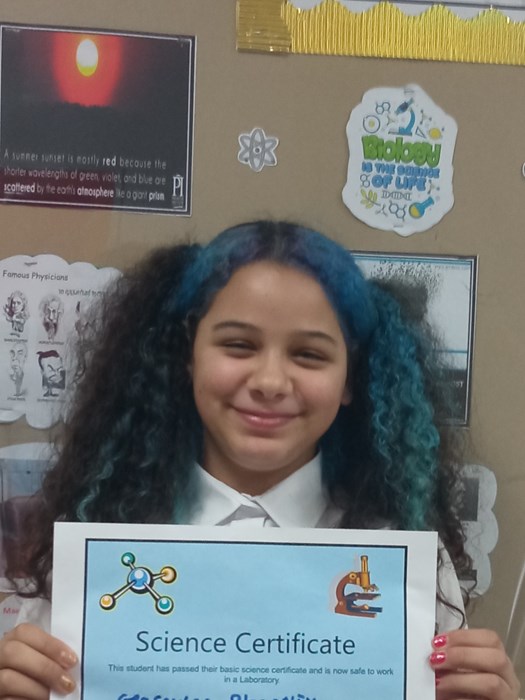 GraceyLee presented with Science Certificate