News
Proud parent praises Dovetree
03 February 2023
Since the start of the academic year, Dovetree School introduced AQA Unit Awards for pupils in Key Stages 3 and 4, and already, they have claimed over 250 Unit Award certificates.
AQA Unit Awards are certified accreditation awards, ranging from Entry Level to GCSE Unit Awards. In December 2022, the school recognised the achievements from Autumn Term 1 with a celebration assembly, where a certificate was presented to individuals by Head Teacher, Rebecca Hill. 
Most recently, Assistant Head Teacher James Bennett contacted parents and carers to forward onto them, copies of their child's AQA Unit Award certificates from Autumn Term 1 and 2. 
In response to his email, Gracelee's mum, Jane responded: 
"I was so shocked to see how many awards Graceylee had completed and I'm super proud. Graceylee made me dig out a certificate folder to ensure they were safe and to show off to the rest of the family.   This is definitely a brilliant idea for boosting confidence in her learning. Amazing job as always!"
Now that's great feedback. Well done, everyone.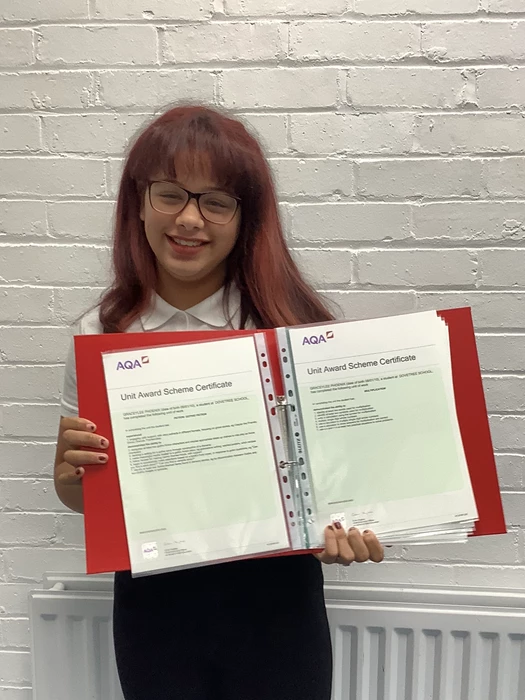 Graceylee proudly shows off her AQA Certificates