News
Work vehicle extravaganza
25 August 2023
Pupils and staff from Oversands School welcomed national and local companies to show the vehicles they use in their places of work.
The event was filled with excitement as sirens blared, horns honked, and lights flashed with Cumbria Police, Hayton Coulthard Transport, Highways England, NW Blood Bikes, United Utilities and a local tree surgeon company called JL Tree Care. 
During the day of dreams for vehicle enthusiasts, pupils spoke to the operators of the vehicles and gained a better understanding of their purpose and capabilities. Careers Lead, Paul Wilkinson shares more details:
"I was highly impressed by the pupil's enthusiastic interaction with the different vehicles and the guests who presented them. Shy pupils couldn't resist exploring the vehicles, such as Hayton Coulthard's HGV cab, and getting involved in the activities. J L Tree Care showcased their wood chipper and Land Rover, while United Utilities demonstrated their sewer maintenance techniques with robots. The NW Blood Bikers' motorbike was a hit among the students, and Highways England showcased their top-of-the-range car. Cumbria Police engaged the students by demonstrating their equipment, including the 'big red key'."
The guests were full of praise for pupils, who thoroughly enjoyed the day and expressed their willingness to return for future events.
It was a great success and a memorable way to conclude the school year.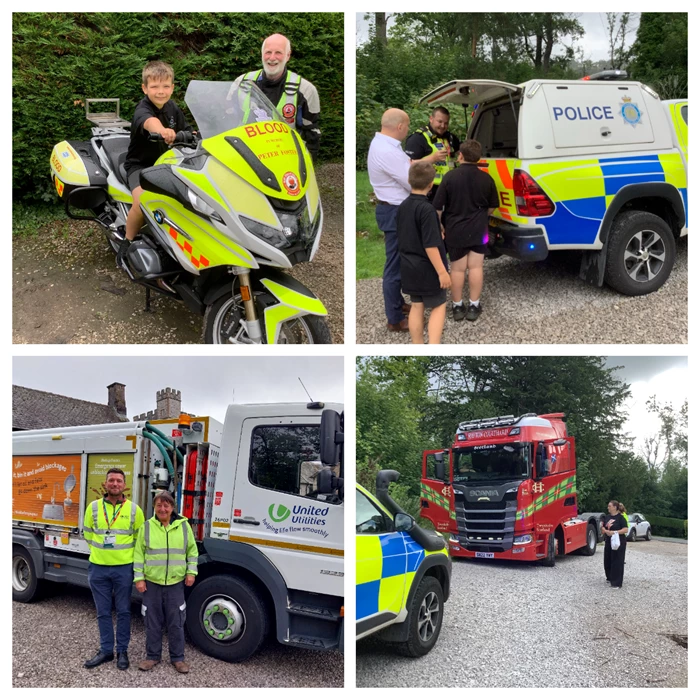 Pupils interact with specialised work vehicles