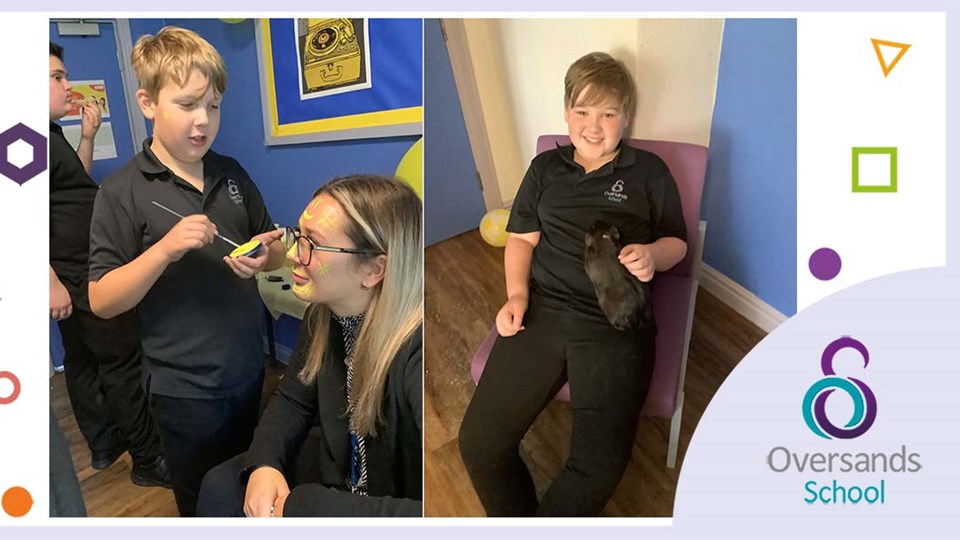 News
Let's talk mental health
29 October 2021
The Clinical Services Team from Oversands School worked with pupils and staff to celebrate World Mental Health Day as part of the #HelloYellow campaign from Young Minds.
The international day promotes global mental health education, awareness and advocacy. It was first celebrated in 1992, and now each October, people across the world help to bring awareness and attention to it.
Sarah Eastham, Senior Therapist commented:
"The team took the opportunity to encourage conversations around mental health and got a helping hand from pupils in sixth form, who acted as wonderful mental health champions. They shared resources with pupils and everyone enjoyed cuddles with Oreo and Brownie the school's guinea pigs."
Well done everyone.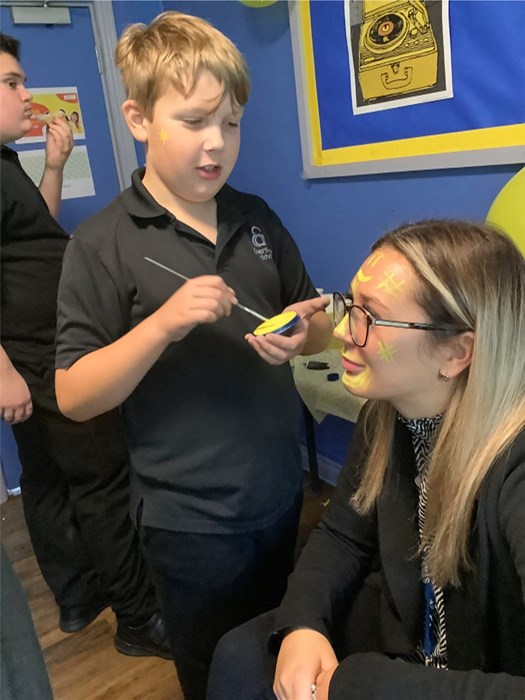 Pupils and staff celebrate World Mental Health Day